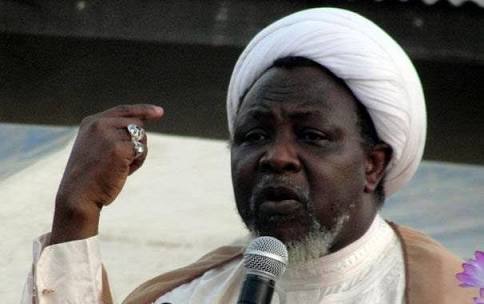 By Mohammad Ibrahim
Kaduna (Nigeria) — Nigerian soldiers Saturday stormed residence of Islamic Movement Leader in Nigeria, Shaikh Ibrahim Zakkzaki, in northwest city of Zaria, killing his wife Malama Zinatuddeen and his Deputy Shaikh Mahmoud Turi.
Reports from Zaria said the whereabouts of the Shi'te leader, Shaikh Zakkzaki is unknown.
Unconfirmed report said he was arrested and taken away by the soldiers, after forcing themselves into his residence.
Sources close to the sect alleged that soldiers surrounded the leader's house and set it ablaze after killing scores of members who tried to stop them access to the house.
Their Temple, Baqiyyatul Hussainiya, located beside polo club in the ancient city was also destroyed by the soldiers.
There are unconfirmed reports that dead bodies were littered around the street to the area and inside the compound.
"There are dead bodies everywhere within the area. Soldiers have surrounded all access to house, since on Saturday night before they forced themselves into the compound"
"They have killed Malam's wife, his deputy shaikh Turi who was also leader of the movement in kano state. We don't know what has happened to our leader. the soldiers simply want to cause chaos in the country," a sect member who refused to disclose his name said.
Residents within Gellesu Zaria remained indoor for fear of the unknown.
"We are all indoor throughout the nigh because of the sound of gunshots. We are all afraid for our lives," a resident said.
Military reports say crisis began on Saturday when members of the shi'te attacked the convoy of Nigerian Chief of Army Staff, Lieutenant General Tukur Buratai who was in Zaria on official assignment.
The clash between the soldiers and the shite on Saturday led to the death of about 8 members of the group.
Military Spokesperson, Colonel Sani Kukasheka blamed the sect members for attacking the convoy of the army chief.
It was an allegation the sect denied, saying they were unarmed and could not have attacked the soldiers.