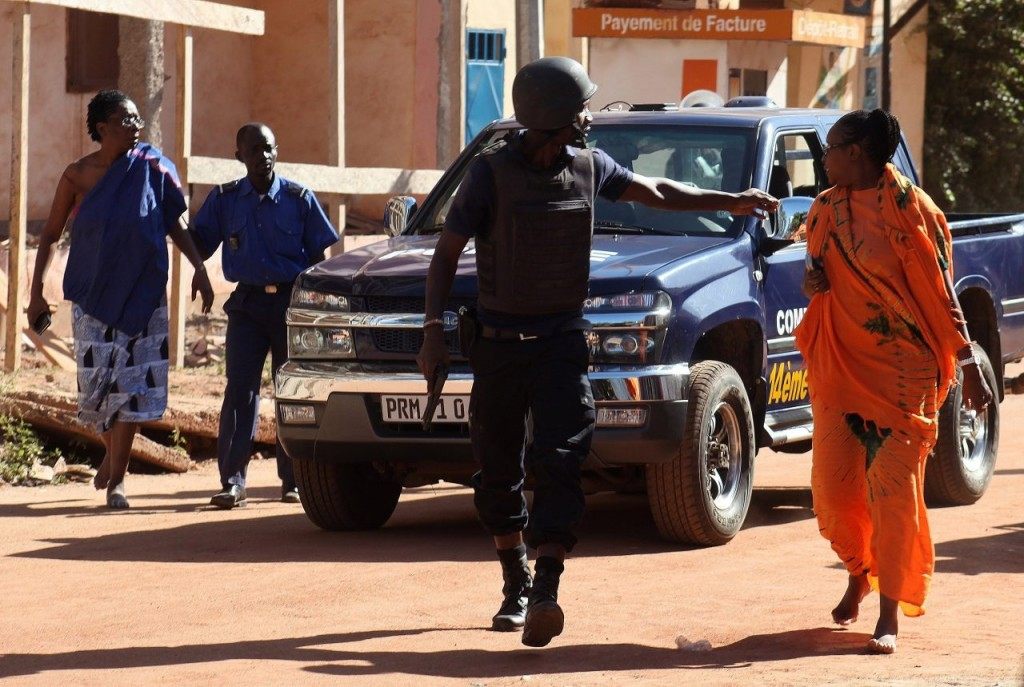 One of Africa's richest men, Aliko Dangote has denied rumored reports to be one of the 170 hostages being held by terrorists that attacked Radisson Blu Hotel, Bamako, Mali's capital, Friday morning.
Dangote discredited the reports through his Twitter handle @AliikoDangote; saying, "Rumor about me being held hostage is false. I was in Mali yesterday. Thank you for your concern. My prayers with those involved."
According to security sources, Gunmen entered the hotel, shooting and shouting an Islamic slogan "God is great!", (Allahu Akbar), in Arabic.
Already Special Forces have been deployed to the scene and have freed the hostages, killing the gunmen. Reporters were told that 18 hostages died.
Al-Qaeda in the Islamic Maghreb and its offshoot al-Murabitoun said they carried out the attack, according to an agency used by jihadists in the region.
Earlier, Rezidor Group, the company that runs the hotel in a statement said, two gunmen held 140 clients and 30 employees.
A senior member of the hotel's security detail said two private security guards had been injured in the early stages of the attack, which began at 7 a.m. (0700 GMT).
A Chinese guest who was also at the hotel told China's state news Agency Xinhua that Six staff from Turkish Airlines were trapped at the hotel and himself.
French newspaper Le Monde quoted the Malian security ministry as saying at least three hostages had been killed.
Witnesses in the area said police had surrounded the hotel and were blocking roads leading into the neighborhoods.
The attack on the Radisson Blu hotel came a week after Islamic State (IS) militants killed 129 people in Paris.
The identity of the attackers or the group is yet to be known.
Northern Mali was occupied by Islamist fighters, some with links to al Qaeda, for most of 2012.
An Islamist group claimed responsibility for the death of five people last March in an attack on a restaurant in Bamako that is popular with foreigners.