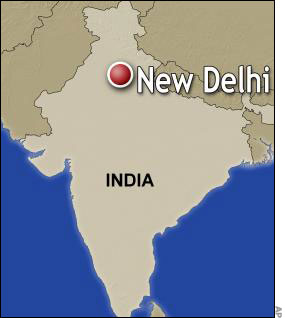 India is set to host one of the biggest India-Africa summits in New Delhi this week, aimed at boosting trade, political and economic ties.
Of the 54 countries invited, more than 40 are expected to be represented by their heads of state and government who, after a series of ministerial meetings, will hold a full summit on Thursday.
The Bilateral summit between India and Africa started since 2008, and has held two Summits in 2008 and 2011 which featured only 15 Africa countries. The two way annual trade has amounted to more than 70 billion dollars annually.
Energy will feature prominently in the talks as India imports 70 per cent of its oil, mostly from the politically volatile Middle East, and is looking to diversify its energy sources.
Indian diplomats said other areas of discussion include maritime security and counter-terrorism cooperation in the backdrop of a growing arc of terrorism from Nigeria to Somalia.
Ahead of the meeting, Indian Prime Minister, Narendra Modi, said the summit would mark the beginning of a new era of mutual partnerships.
Spokesperson for the Indian Ministry of External Affairs, Vikas Swarup said, "Our partnership is not focused on an exploitative or extraction point of view, but is one that focuses on Africa's needs and India's strengths."
Foreign ministers from the countries planned to meet on Tuesday, followed by the main summit on Thursday.