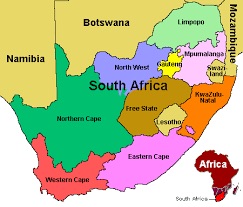 JOHANNESBURG – The fourth witness at the model agency boss Dawie de Villiers' rape and child porn trial testified on Tuesday at the High Court sitting in the Palm Ridge Magistrate's Court.
After hours of waiting for the court proceedings to begin, Advocate Arveena Persad started by asking the woman how she knew De Villiers.
The 20-year-old stated that Dawie, who is accused of taking pornographic photographs, used to be her modelling teacher.
"In 2009 he added me on Facebook, and 2010 August he told me to meet him at his studio in Kempton Park," the woman said.
The woman said that she went to the studio with her mother. She said Dawie told her mother to leave.
"We had modelling classes Tuesday and Thursday nights where we practise our posing – we started off as a few girls and we had a disco photo shoot," she said.
The woman told the court what happened moments before De Villiers raped her.
"Dawie told me that he wanted a bikini photo shoot on this particular night. My mom didn't have a car and she arranged for my uncle to drop me off," she recounted.
When I got there, there was no one and he told me to go wait upstairs"
The woman said she asked De Villiers why she was the only model present for the shoot.
"Later he told me the models were running late"
The woman told the court that she went to get changed and ready for the shoot.
"I still had my bikini bottom on and a skirt and my stuff was still in the bathroom and I went to the room where he takes photos."
The 20-year-old described the set up of the room where the attack took place.
"There were still no models there for the photo shoot and Dawie told me to come sit next to him then I did and he put his hand on my leg"
She said De Villiers started kissing her. She recalled how she asked him to stop.
"I said Dawie stop! Dawie stop!"
The woman got emotional while going into details of the alleged rape.
"Then he told me that he's only doing what's right, then I said please stop please stop".
She then explained what took place after she asked him to stop.
The woman told the court that she then contacted her father from the bathroom and asked him to collect her from the modelling studio.
"My dad said he was outside and I got my stuff, I went to my dad and I was crying and he asked me what was wrong and I said I think the smoke machine gave me a headache".
Later the woman told the court that she saw De Villiers at their next modelling class, where there was a whole lot of girls and he told them that he wanted to have individual meetings with them.
"So he called me up and told me to stop spreading stories about his modelling company Modelling SA," the woman said.
She said he called her derogatory names before reaching into his pocket and giving her a morning after pill.
"I asked him Dawie why did you do it and he said don't ask questions."
The woman said she told Dawie that what he had done was wrong.
"He told me I mustn't say anything, he told me if I ever say anything he will come for me. I said Dawie this will catch up with you and he said it will never," testified the visibly emotional woman.
Later the woman told the court that she started started speaking to a guy named Deon, who asked if she had been to De Villiers before.
"I told Deon yes I have and told him what happened, I told Deon that Dawie isn't who he claims to be and he raped me".
Deon notified her that there was a team that was investigating De Villiers and that justice would be served.
"A few days later I got an invite on BBM by a name David Toddy, I accepted and then a few minutes later it changed to Dawie CEO something," she said.
The woman stated that De Villiers greeted her and admitted what he had done to her.
"He told me he didn't rape me, we made love and he asked me if we can do it again and he asked for pictures of my vagina and he told me he has naked pictures of me as well".
The woman said that De Villiers said he had nude pictures of her and threatened to publish them.
"I asked what naked pictures and he didn't reply then I told [Deon] and sent the messages to Deon and he told me 'Don't worry it will be sorted out' and I deleted Dawie. That was the last contact I had with him," she said.
The 20-year-old was then given printouts of the conversations she had with De Villiers.
She read a message that was sent to her by De Villiers where he stated that he wanted to have sexual relationship with her and asked for a picture of her private parts.
"I said you raped me and you know it, and you are going to pay for it".
The woman said that in 2013, she spoke to a woman from Carte Blanche regarding the matter, and she also made a statement to the police.
"I said I wanted to drop the charges because I wanted to focus on my studies and I had a daughter," she explained.
At the time she was doing her matric and had a baby who was about three months old.
Cross examination started when De Villiers' advocate Jacques Pienaar began asking the woman about how she knew Deon, as well as when she started talking to the woman from Carte Blanche.
De Villiers is pleading not guilty to a range of charges including rape, possession of child pornography, fraud and intimidation.
The State has lined up 46 witnesses to testify against De Villiers.
The witness list includes young children he allegedly exposed to pornography and alleged sexual assault, rape and fraud victims, as well as experts and investigators.
Two children, De Villiers' ex-wife and the 20-year-old woman have testified against the model agency boss so far.
The trial continues.
curled from enca.com