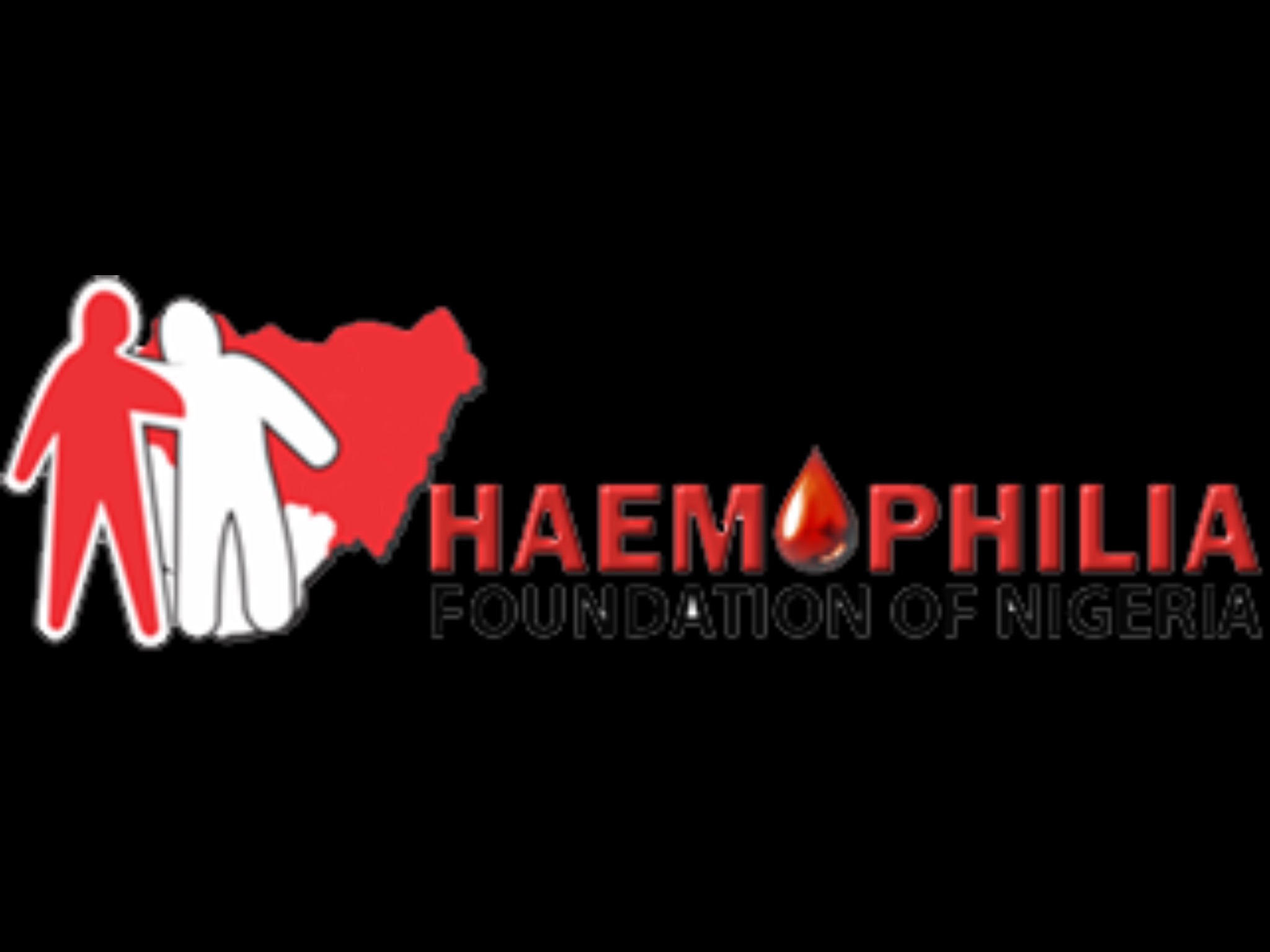 By Longtong Ibrahim
Kaduna (Nigeria) – Nigeria has an estimated population of 170 million people and of that population, more than 16,700 people are said to be having Haemophilia, but are not yet identified.
Based on the science of the bleeding disorder, it is an inherited condition that is present in all population. It prevalence rate and genetic mutation in all communities are the same – with one in every 10,000 persons having Haemophilia A (lacking Factor VIII), and one in every 30,000 persons having Haemophilia B (lacking factor XI).
Haemophilia is a bleeding disorder where an individual does not have enough clotting factor (a protein in the blood that controls bleeding) in his blood, making him/her to bleed for a longer period than normal; such individuals are said to have insufficient clotting VIII (Factor A) and IX (Factor B) in their body.
This was disclosed recently at the 2015 conference of the Haemophilia Foundation of Nigeria held in Benin City, South-south Nigeria, tagged 'Bridging the Gap'. The Conference brought together patients, Physicians and parents to discussed ways on how to care for the Haemophiliac community within the country.
Chairman of the occasion and also, a Haematologist from the Lagos University Teaching Hospital, Professor Sulaimon Akanmu while expressing concerned over the large fraction of heamophiliac not identified said such fraction cannot be ignored given Nigeria's population.
He noted that only 218 persons are identified and registered out of the expected 17,000 Haemophiliac in the country; while many have died as a result of ignorance – hence, stressed the need for more sensitization to get across to those who are affected to gain knowledge on how to effectively manage it.
Akanmu explained that, managing the condition implies giving (infusing) the patients Factor they lack in their plasma which equally means giving them half life – but ordinarily it is very expensive to be afforded by a low income earner.
He cited example, thus, "The cost of factor VIII approximately is about one dollar per unit. If an individual starts bleeding, the dose of factor VIII that would be required to stop it will be defined by the units of factor VIII present in one mil of normal plasma."
"For instance if the volume of a plasma is 3000 mil while the factor level is 0 percent, and one needs to raise it to 50 percent (in 100 percent of factor level, the total number of factor present in the blood is 3000 units.), it means having 1500 unit of Factor VIII; so when you give that twice in a day, it summed to 3000 US Dollars. Sometimes that is infused in about 3-5 days to ensure that the bleeding is completely stopped.
"There is also what is called annual bleeding rate where such a person can suffer bleeding for about four to five times in a year – that is, on an average of not less than 25, 000 US Dollars that would be spent yearly," he added.
With this, Akanmu called on the federal government to collaborate with the Foundation in order to make treatments and management affordable for the registered members who are indigent.
He posited that, "Since the drugs are not procured here in Nigeria, we are proposing to government to waive all import duties on them or negotiate it cost with the manufacturers; they should also know that, they have citizens to which they are responsible to by helping to identifying those who are unnecessary dying because they have not been diagnosed."
Also, Dr. Omolade Awodu, a haematologist from the University of Benin Teaching hospital in her remarks decried the low knowledge of the condition even among health care givers, and the public who always sees it as a myth; thus, called for wider sensitization.
"The knowledge about haemophilia is very shallow and we know there are people that are suffering from it, the condition is very easy to diagnose."
"We are grateful to God because we have at least a treatment centers in each of the six geo political zones of the country; where patients can be diagnosed, with the factors available also."
She further commended the Foundation for its efforts in providing these drugs for free to patients, urging them not to relent in rendering services to the community, and in it search for other patients.
Executive Director of HFN, Megan Adediran, in a remarks said despite the challenges faced in bringing this community together, she sees it as the only reason she was born – to serve this community of people.
She said, "I made up my mind when my son was diagnosed in 2005  after I got some assistance to restore his hope, having gone through a lot. So, I decided that I would continue to give hope to others as well."
She added that the Foundation intends to make life better for this group of people in the country – while calling on members and other stakeholders to put more efforts in keeping their faiths alive so as to overcome all the challenges around them.
"Turning back away from these obstacles is not an option, because turning back means pains, disabilities and even death for our community. Therefore, we need to think and workout how to overcome these obstacles – Bridges – bridges not only bring people together, it helps people go over their obstacles. They are what we need to build," she encouraged.
Adediran also requested for government partnership at all levels. She said, since 10 years of existence, there has never been any form of government support except the recent Memorandum of Understanding the Foundation has signed with the Niger State Government.
"All we are asking from government is to sponsor advertisement in local languages on various media to create awareness across the country for those in the villages to understand what the condition is all about; or they should pay directly to the pharmaceutical companies for the drugs; that's all what we need not the money," she stressed.
She further called on parents stop bullying their children but shows them love and care to avoid them being depressed.
Some parents present at the conference narrated some of their experiences in growing a child who is Haemophiliac;
Hudu Abdullahi, from Kano state, explained that he noticed the bleeding of his son after his uvula was cut off when he was Seven days old but could not tell what was wrong even after going to the hospital; adding that, at the child's tender age, he was transfused more than five pines of blood.
"After surviving that, at age seven, he was circumcised and that was how he bled nonstop until we took him to the hospital where they later referred us to Aminu Kano teaching hospital to conduct a test; here I spent nothing less than N24, 000.
He added that it was after the result was out they discovered that, he has Haemophilia. "My son is 11 years old now, I thanked God for his life and the Foundation because after I was given their contact, they have been of great help to me," he said.
In the same vein, Marvelous' Mother, who came from Delta state, described her experiences as going through hell. She said, it was challenging but God still kept him alive.
She said, Marvelous is 16 years old now, but she discovered he was a Haemophiliac at the age of 13, in 2012.
"When he was growing up, his situation was complicated that I had to be traveling from one state to the other for referrals. At age five, he felt down and broke his teeth and lost lot of blood; at age 10, he had a complication that affected his legs which made him to used crouches for almost a year. At this point in time, people use to tell me, it's the nature of his body, I shouldn't border myself but it was difficult seeing him loosing blood and becoming weak."
"I could remember also when we were referred to University of Nigeria Teaching Hospital where I was directed to go to the Lagos University Teaching Hospital to get 10 pines of blood (called Frozen Blood Plasma) to transfuse into him, it wasn't funny because I had to beg for blood donation there," she explained.
She however expressed appreciation to the Foundation for helping them to get these Factors for free that could help them in managing the situation in times of their crisis.
HFN has helped me to cope with three children that are having Haemophilia, says another parent.
Other activities during the conferences includes, profiling of patients, Annual General Meeting, motivational talks, cultural presentation and speeches among others.