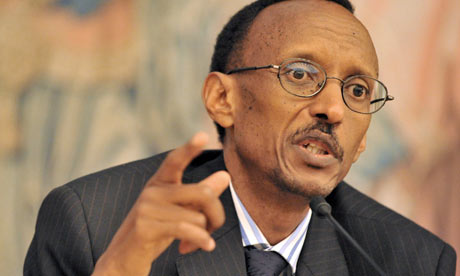 An application aimed at preventing Rwanda's President from his bid to run for a third term has been dismissed by the country's Supreme Court on Thursday.
The case was brought before the court by the Democratic Green Party of Rwanda (DGPR) which the court said was baseless.
DGPR party wanted to prevent parliament from allowing a change to article 101 of the constitution, which states that the president is elected for a term of seven years, renewable only once. It states, "Under no circumstances shall a person hold the Office of the president of the Republic for more than two terms," the article says.
In his ruling at the court in Kigali, Chief Justice Sam Rugege noted that, the court would not deprived it citizens of their rights. He said, "The court finds that article 193 of the Rwandan constitution allows article 101 to be changed if it's done by citizens through a referendum."
DGPR party President Frank Habineza, explained to journalist after the ruling, that the party expect a win but were disappointed by the court; adding that, the party will petition President Paul Kagame and ask him not to submit his candidature for the election.
Kagame has been on the seat of power for 15 years since 2000; He is now seeking for an extension if the constitution is amended.