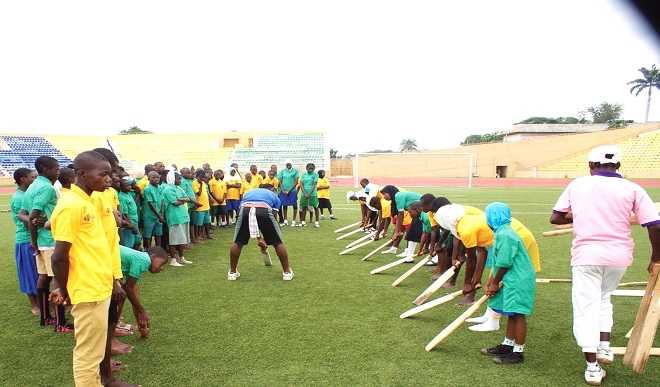 By Anang Bako
Kaduna (Nigeria) – International Cricket Council (ICC) has opened a 4-day clinic in Kaduna for 80 selected Primary School Pupils drawn from northwest nigeria.
The event would feature elementary cricket coaching for officials and mini-clinic to groom participating pupils on elementary cricket.
Head Coach of Kaduna State Cricket Association, Joe Oche-Onoja told journalists that the clinic is in collaboration with Nigeria Criket Federation (NCF).
He said the Clinic would climax with selection of young players that would represent the region in an up-coming national Junior Cricket games.
"The talents we are going to get out of the clinic will play for the North-West Zone .
"We will have a game immediately and the winner will proceed to abuja for finals and will also play at the National Schools competition scheduled for Abuja but no fixed date yet."
Onoja said the association would create other age group competitions for the talents, where they would begin playing from elementary to the senior level.
"The talents will be groomed to start playing from elementary, secondary, intermediate, under 19 and the senior national team."
He called for support from northern states Governors to build the game of Cricket in their respective states.
Speaking on Kaduna, the head coach said, "we need the Kaduna State government to support the game.
"There are lots of Cricket players in Kaduna State, who are doing well and need to be motivated to grow and move to the national level.
"Kaduna is the current Champion in the Nigerian Cricket league with a player from the state as captain of under 19 team.
"The current under 15 male championship runners-up is also from Kaduna State."
The event runs from Oct 6-9 featuring different secondary school students in the North- West Zone.