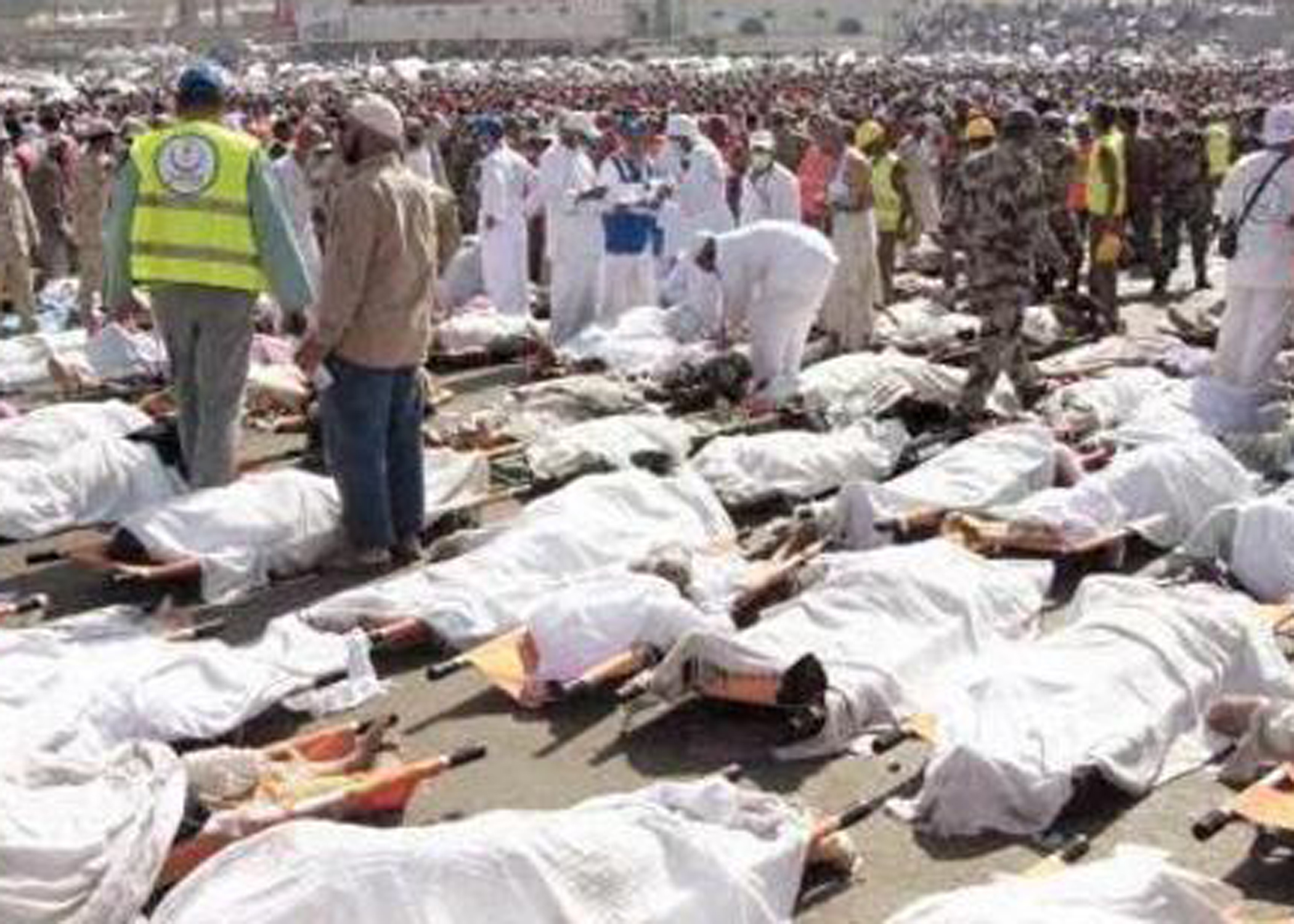 National Hajj Commission of Nigeria has confirmed the dead of Fifty-four Nigerians to have died in the Thursday's stampede in Mina, Saudi Arabia.
Chairman of the Commission Abdullahi Mukhtar made the confirmation at a news conference in Mecca.
Mukhtar explained that, the deceased were from different states of the country – Bauchi, Borno, Jigawa, Cross Rivers, Kano, Katsina, Kebbi, Nassarawa, Niger, Ogun, Ondo, Sokoto, Yobe, Taraba, and Zamfara; noting that, 42 out of the 54 deceased pilgrims were transported to Saudi Arabia by state Pilgrims' Welfare Agencies, while the 12 others came through Private Tour Operators.
The chairman added that, 61 other pilgrims were injured during the incident – 16 of them were transported by Private Tour Operators while the remaining 45 were transported by state Pilgrims' Welfare Agencies.
He further stressed that the commission is still making investigations to know the number, and condition of some of the pilgrims who are missing after the incident; stating that it has set up three committees saddled with the responsibilities of condoling with the families of the deceased; arranging befitting burial for the deceased; and collating information from eye witnesses.
At least 717 pilgrims have died while 805 others were injured in the Thursday Saudi Arabia's Hajj stampede in Mina, where the pilgrims went to perform the ritual of the symbolic stoning of the devil.
Two weeks ago, at least 111 people were killed and more than 390 injured when a crane collapsed at the grand mosque in Mecca during high winds.
Previous hajj stampedes in 1990 has claimed 1426 lives in a tunnel in Mina which was described as one of the deadliest; in 2004, 244 lives were lost while in 2006, 360 lives were lost in another stampede.