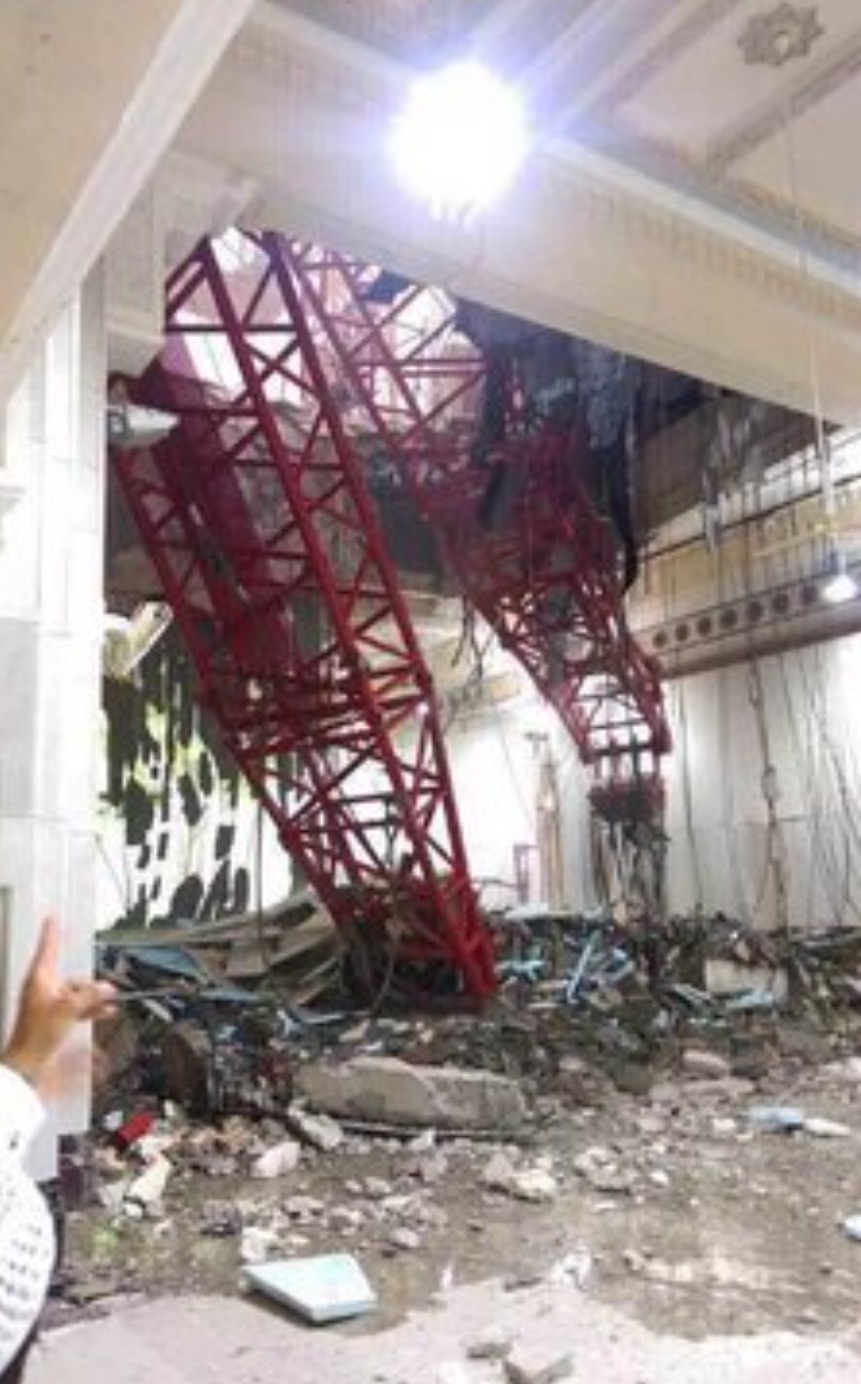 A large construction crane crashed into the Grand Mosque in Saudi Arabia's holy city of Mecca on Friday as it was packed with worshipers during a heavy rainstorm, and the authorities there said at least 87 people had been killed.
The accident happened as the Saudi authorities were in the midst of extensive preparations for the hajj, the annual pilgrimage to Mecca, one of the holiest sites in Islam, which begins in the next few weeks.
Photographs posted on social media showed the aftermath of the disaster, with bloodied and stunned pilgrims on the floor of the mosque where twisted pieces of the large red crane had come crashing through the building.
News accounts from Mecca quoted the Directorate of the Saudi Civil Defense as saying that at least 183 people were reported injured in the collapse and that the area had been entirely sealed off.
The cause was not immediately clear, but the Al Jazeera television network said the crane had fallen in the midst of a severe rainstorm, suggesting weather may have played a role.
An Al Jazeera correspondent there, Hasan Patel, said witnesses had told him the crane smashed into the third floor of the Grand Mosque about 5:45 p.m. He said the mosque was packed with people in advance of the 6:30 p.m. prayer.
The holy city has been in the midst of numerous construction projects to accommodate an ever-increasing flow of visitors, particularly during the hajj season. The Grand Mosque has been ringed by cranes for the past few years as part of an ambitious enlargement.
The Saudi authorities are sensitive to crowd control calamities during the hajj season, when the country is visited by up to 3 million pilgrims.
A 2006 stampede on a bridge that is part of the pilgrimage route left nearly 300 people dead, and a 2004 stampede there killed more than 200. The worst stampede, in 1990, left 1,400 people dead.
Curled from New York Times