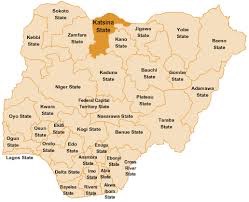 By Muhammad Bello
Katsina (Nigeria) – Chairman of Katsina State Committee on Cattle Rustling, Nuhu Abdulqadir has disclosed that 900 cows and some camels rustled from Nigeria were intercepted in Niger Republic.
Abdulqadir told journalists in Katsina, northwest Nigeria, that neighbouring Nigerien authorities has alerted his committee on the intercepted cows and camels.
He explained that Niger republic have sent a letter to Katsina state government regarding the arrest, pointing out that they will soon go and inspect them and find ways of transporting them back to Katsina.
He however stated that as soon as they were brought back to Nigeria, people whose cattles were rustled will be invited to come and inspect them.
Abdulqadir expressed happiness that with the effort of the incumbent government of Katsina State and his committee, the incidences of cattle rustling in the state has drastically reduced.
He added that most of the rustled cattles were recovered through a joint effort of security personnel, adding that some of the rustled animals were already claimed by their owners after proper identification.
According to him, for a person to claim his rustled cattles he had to go under series of scrutiny from his district head, security agencies, the courts and the committee.
The chairman stressed that with the efforts so far put in place by the government, the issue of cattle rustling would soon be eradicated in the state.
Cattle rustling is common in northern nigeria, it has led to several clashes in many states across the region.