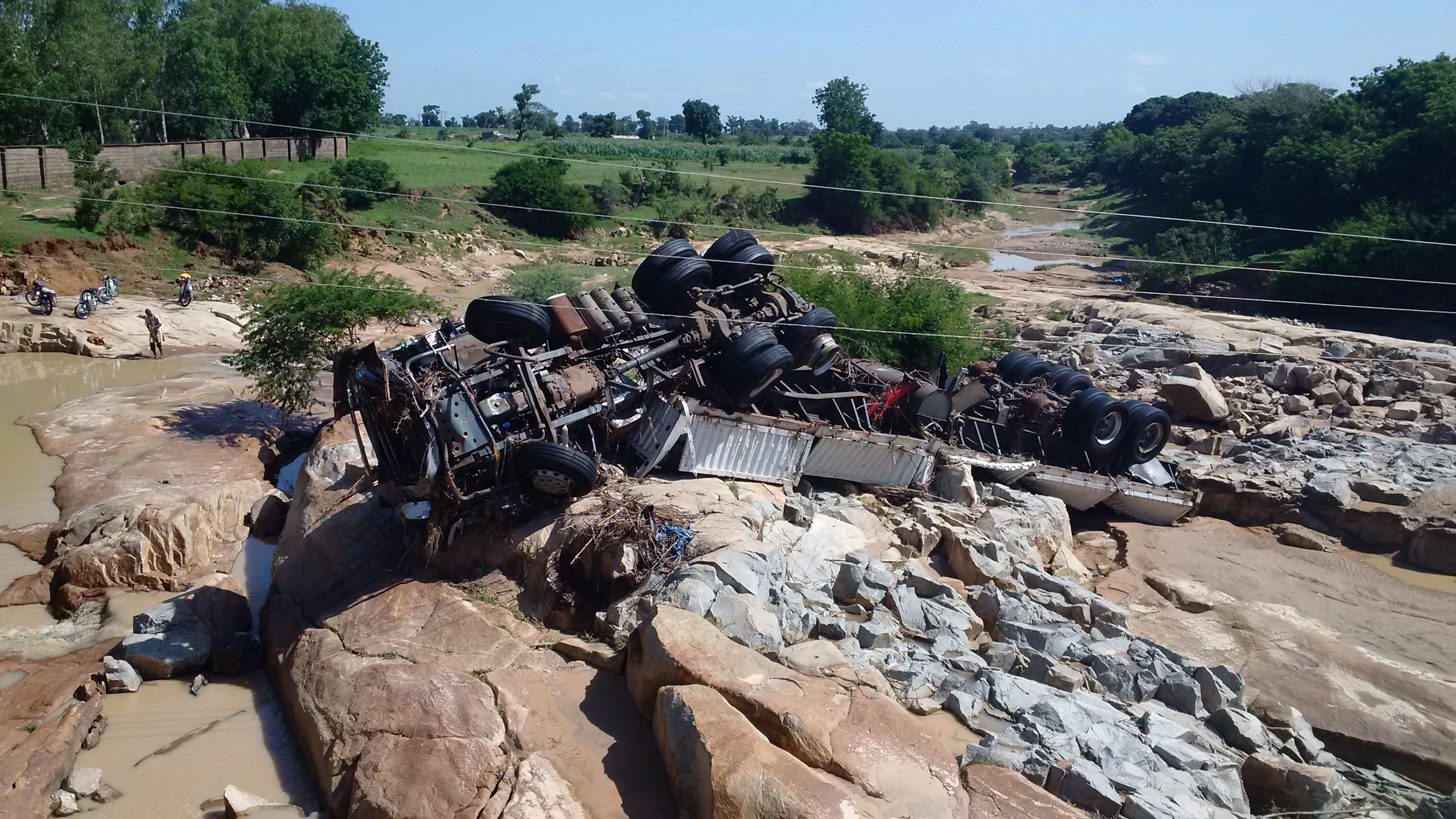 By Muhammad Bello
Katsina (Nigeria) – Governor of Katsina State, northwest Nigeria, Aminu Bello Masari has asked Nigerians to desist from building houses on water ways to avoid the risk of flooding.
The Governor gave the advice in Malumfashi Local Government Area of his state, which was recently hit by a flood following a heavy rainfall – the flood killed animals, destroyed farm lands with crops and rendered hundreds of people homeless.
Eyewitnesses say, the flood also destroyed part of the bridge leading to Malumfashi, which compel motorists to take the second lane.
They say the flood was so strong to carry a trailer loaded with goods, from one side of the road into a nearby river, destroying the trailer and the goods it carried.
A resident of Malumfashi, Mallam Husaini Nasiru explained that rain water from neighbouring towns flowed to Malumfashi, which lies on a lowland with many river valleys.
Governor Masari however associated the major cause of the flood to the reckless way in which people dump refuse and build houses on waterways, which eventually leads to flooding.
Masari said "we are going to fix the problem, but the lasting solution to this problem is for those who build houses on water ways to demolish the houses and also Stop dumping refuse on water ways, because floods will always force their way through water ways."
But he also warned that "if people continue to build houses on water ways, government will be forced to demolished the houses."
He further called on traditional leaders to sensitize their people on dangers of blocking waterways and pledged that government will assist those affected by the flood.
National Emergency Management Agency (NEMA) has also visited the affected areas and assessed the level of damage for onward relief to victims.