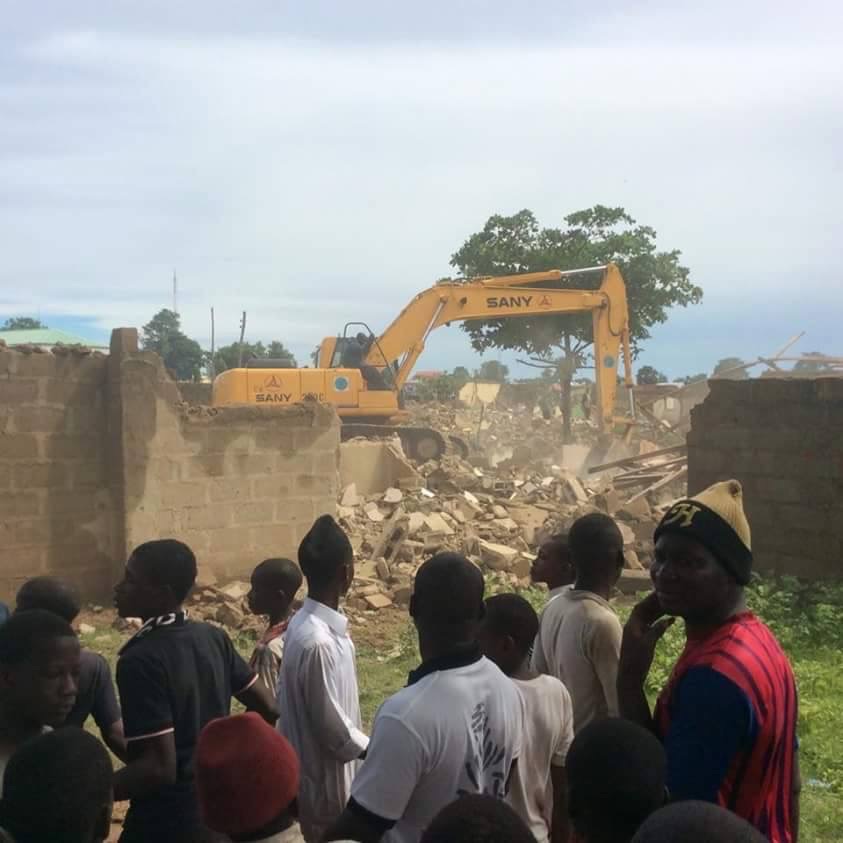 By Mohammad Ibrahim and Bello Adisa
Kaduna (Nigeria) – Governor Nasir El-Rufai of Kaduna State, northwest Nigeria, has made a u-turn on his earlier stance not to compensate land owners [whose property he demolished] on public schools and hospitals in his 'government land recovery' exercise.
The state government had already demolished about 93 houses in Alhudahuda College Zaria – the action that attracted widespread criticism. [read the story here]
Already some groups have taken the state government to court for the demolition exercise and the decision of the government not to compensate them.
El-Rufai announced the reversal while addressing a group, comprising members of National Union of Road Transport Workers (NURTW), Market Association and Students, who visited him in solidarity with the demolition exercise.
He addressed the group in hausa, "Those who built their houses close to students classrooms or hospitals, no matter how much it will cost us, we will compensate them to get back our lands," he said.
The statement is a sharp turn from his earlier position that his administration will not compensate land owners on public institutions.
The Governor said, he began the land recovery from Alhudahuda college Zaria because most of the land owners there do not have certificate of occupancy.
"We are only recovering public schools, hospitals land for the benefit of our children and grand children in the state.
"Our public schools and hospitals were built to benefit the less privileged, therefore, we will not allow some selfish individuals to take over these lands.
"Why we commenced demolition exercise from Alhudahuda college was because majority of those who built houses within the college premises did not have papers and so their houses were demolished," He said.
Members of the visiting group were wearing T-shirt with inscriptions in hausa meaning "Demolish and Develop" others carry placards that reads "Kaduna State Market Association support public land reclaims.
The land titles in question were sold to citizens by previous administrations in the state under a government programme called 'carve-out' policy.