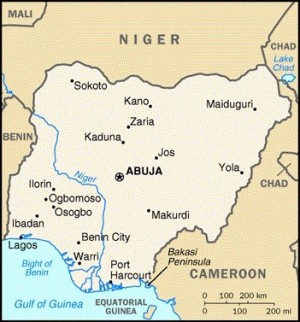 Kaduna (Nigeria) – Nigeria has assured of speedy investigation into the remote and immediate causes of the crash of a helicopter into Lagos lagoon.
Permanent Secretary, Federal Ministry of Aviation, Binta Adamu Bello gave the assurance while on a visit to the crash site on August 13, 2015.
She also commended the Nigerian Emergency Management Agency (NEMA) and other emergency management agencies for their quick response in the rescue effort.
"I want to appreciate the efforts of all the rescue teams that responded promptly to the call, especially the community divers that worked with so much commitment with our rescue team." she said.
Addressing newsmen on the likely cause of the accident, Bello said "we have to wait for the outcome of the investigation to see what actually happened. The regulatory agencies are already doing their work, so let us wait patiently for the outcome of the investigation to determine the way forward".
She assured the public that government, through the on-going reforms in the aviation sector, would do everything within its power to ensure enhanced air safety and security of passengers in the country.
The Permanent Secretary also led a team of Aviation Ministry officials and Chief Executives of the aviation agencies to pay solidarity visit to the victims of the crash who were being treated in an undisclosed hospital, where she regretted the loss of some passengers on board the ill-fated helicopter.
Last Wednesday, a Bristow Sikosky 76 helicopter with registration number 5NBGD crashed at the Oworoshoki area of Lagos lagoon.