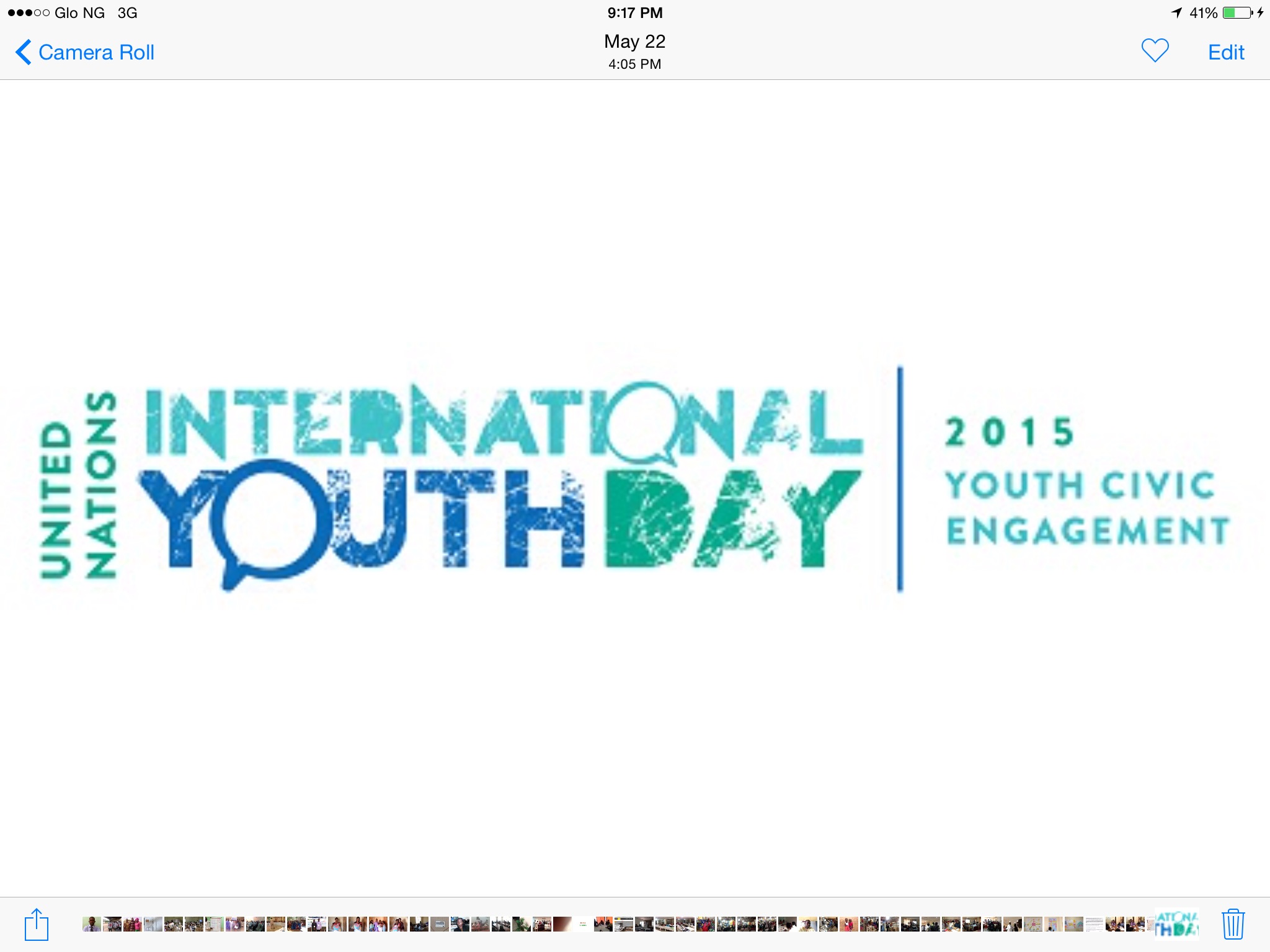 Longtong Ibrahim
Kaduna (Nigeria) – The need for youths to shun all forms of social vices and actively participate in governance was the main thrust of International Youth Day celebrations in Kaduna, northern Nigeria.
They were encouraged to be innovative and gear their ideas and potentials to prove their worth to the world through hard work.
The event in Kaduna was organised by Aid Foundation with support from Nigeria Stability and Reconciliation Program (NSRP).
The guest speaker, Bello El-Rufai, is the son of Kaduna State Governor, who also observed that of the 170 million Nigerian population, 70 percent are young people below 35 years of age, out of which 54 percent are unemployed, idle and struggling.
He added that so many young people have innovative ideas but lack resources to finance such ideas. He said, "at the moment there are no structure to ensure that young people have a job or means to finance their ideas, neither is there a structure to ensure that they are given loans and support to do it; they also do not have access to certain position in governance, as such they are left out and cannot contribute their own quota to the development of the country."
He further added that, after several years of decay and neglect, young people would rather compromise than sit to be creative to get their ideas passed, because they lack confidence in governance. "Unless when they are been recognized and they are able to show the leaders that they are capable of handling a certain responsibility handed over to them, then I believe things would get better," he said.
Bello further advocated for a revisit and speedy passage into Law the bill that concerns young people in Kaduna state, which was passed last in 1982 in the state Assembly While assuring the youths that he would lobby his father on youth policies that would affect them positively. "There is need to work and pass the law that would ensure that young people do away with drugs and violence."
Executive Director of Aid Foundation, Emmanuel Bonnet in a remark said, the programme was aimed at creating a platform to encourage youths participation in politics, governance and community services; stating that participants were young people from different organisations and associations that cut across the three senatorial zones of the state.
He pointed out that the challenges faced by youths include a long term of non involvement in social, political and economic activities, lack of good planning and merit, as such, there is a need for them to re-strategize and engage in these activities especially political and economic that could turn their fortunes around for youth's development.
Bonnet also called on the government to make a law that concerns the youth, and back it up with an agency that could coordinate how the youths are reached out to in the society.
He added that the Foundation has come up with a program, Community Peace Partnership (CPP) that involves various stakeholders with youths in active participation, saying "The whole idea is to have what we call early warning sign of something that could lead to violence where they report in their monthly meetings. At the meetings, different institutions responsible would begin to respond before it turns into violence. We have the Police, SS, Civil Defense, NURTW, CAN and JNI, District heads, women and the National Youth Council as members.
In her remarks, the Kaduna State Team Leader of State Accountability and Voice Initiative (SAVI), Rebecca Sako-John congratulated the youth for this year's celebrations and said, the youths are vital to the society and are central to any change that Nigeria needs.
She stressed that, youths in Nigeria are not mainstreamed into governance as expected, adding that older people of 50 years and above are asked to represent them, while millions of them are out there yearning to contribute to national development and leadership.
"Civic engagement begins with educating the youths to understand their rights and responsibilities in this complex country of ours. Civic engagement also requires skills for informed, effective and participatory citizenship. Youths need to keep themselves well informed on happenings, trends, policies and how government operates to engage effectively especially in explaining and analyzing issues when mobilizing for change."
"We call on youths to therefore be well armed to participate in the town hall meetings, follow government action through the regular updates and provide feedback where necessary", she added.