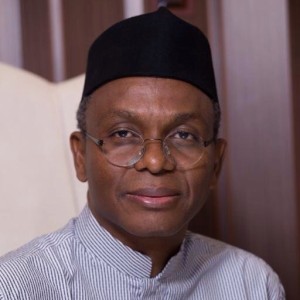 By Juliana Katung
Kaduna (Nigeria) – Governor Nasir El-Rufai of Kaduna State, northern Nigeria has proposed an official logo for his state – the state had none before. To this end, he has forwarded an executive bill seeking the State House of Assembly to approve his move.
If passed into law, all official communication, correspondences and transactions by government, government establishments, ministries, departments and parastatals shall bear the official logo.
The purpose of creating the logo according to a source is to clearly identify and encapsulate the policy thrust of the new government, by articulating the direction and focus of the key sectors constituting its fulcrum.
By its provision, non-compliance with the proposed law shall constitute a "gross misconduct" and shall be dealt with in accordance with the Civil Service Rules or other extant Laws on the subject.
The bill during the deliberation at the floor of the Assembly received support of majority members. Deputy Minority Leader, Yakubu Bityoung, has urged people of the state not to panic, saying that the bill only seeks to introduce a new logo, not to replace the national coat of arm.
Meanwhile, few lawmakers were in the opinion that the feature in the logo should be properly explained and urged relevant committees to in into the cause of its assignment.
The bill has already passed a second reading and referred to a joint committee of Youth and Sport, Commerce and Industry, Tourism and Justice to look into it, and to report back to the Assembly on Thursday.
Similar steps taken by Bayelsa and Lagos states to few years ago was criticised by many Nigerians and the federal government.