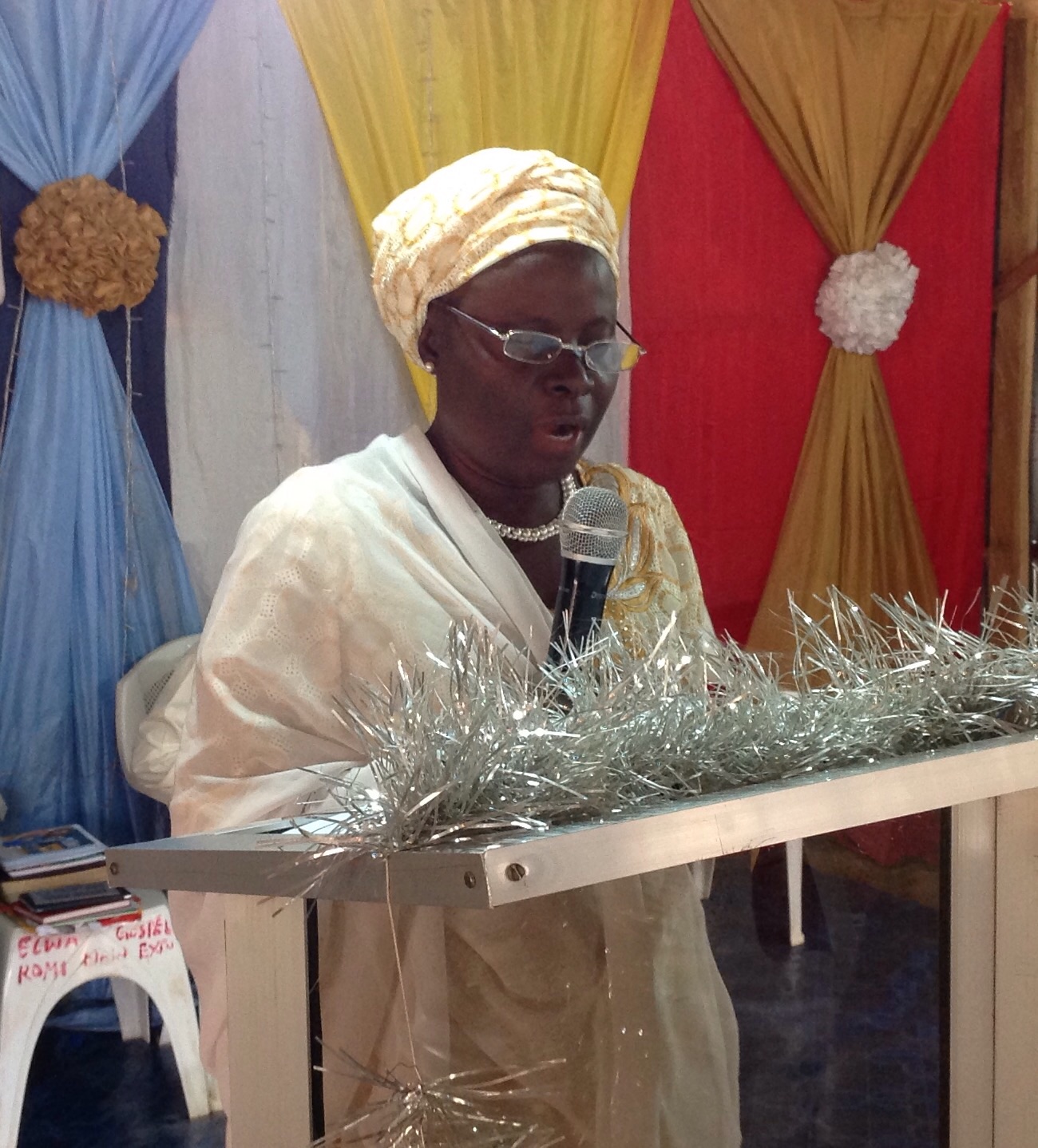 By Iliya Kure
Kaduna (Nigeria) – A Christian mother in Kaduna, northwest Nigeria, has tasked the youth to desist from all forms of homosexuality and honour God with their bodies.
She warned that gayism and lesbianism could 'destroy their bodies' and 'destroy their relationship' with God.
Rifkatu Bulus Danfulani who was speaking at ECWA Gospel Church Romi New-Extension Kaduna, called for high moral standard on part of the youth, encouraging them to depend on Jesus to carry out their responsibilities.
"If you are still young maintain yourself, don't allow anyone to deceive and destroy you." She said.
Danfulani in a special prayer for the youth says, "Father among these ones, they shall not partake in homosexuality; para venture any of them has gone into internet and is having all these things in the internet, I ask that Lord you help that person, help them not to go back to that internet, in Jesus name.
Her position was coming at the heels of a call for respect for the rights of homosexuals on Saturday in Kenya by US President Barack Obama who is on a visit to Africa.
On Saturday, Obama has called on Africans to stop discriminating against the gays, describing the act, as treating people differently because of race.
Obama's comment had attracted criticism from anti-gay community, mostly religious leaders who say Obama was imposing his morality and views on Africans.
A Priest, Peter Kamomoe of the Holy Family Basilica in Nairobi who felt Obama may have a secular point of view said, "for us, we are talking on Christian point of view. That we continue to adhere to Gospel for marriage and family.
"We respect that is the family… a family consists of a woman and a man, and of course the fruits of their coming together. The fruits of their marriage is having children,"
Many countries in Africa have introduced laws banning homosexuality. This has given anti-gay community the right to challenge contrary views like Obama's. Africans largely hold preservationists' religious perspectives and see homosexuality as a taboo.
In a joint press briefing with Obama in Nairobi on Saturday, President Uhuru Kenyatta said Kenya has more important issues to address than homosexuality.
"Homosexuality is a non-issue. Kenya has more serious issues that need to be addressed," he said.
A month earlier, Kenya's Vice President, William Ruto, while addressing a Christian gathering in Nairobi said, "We have heard that in the U.S. they have allowed gay relations and such things. I want to say as a Christian leader that we will defend our country Kenya, we will stand for our faith and our country,"