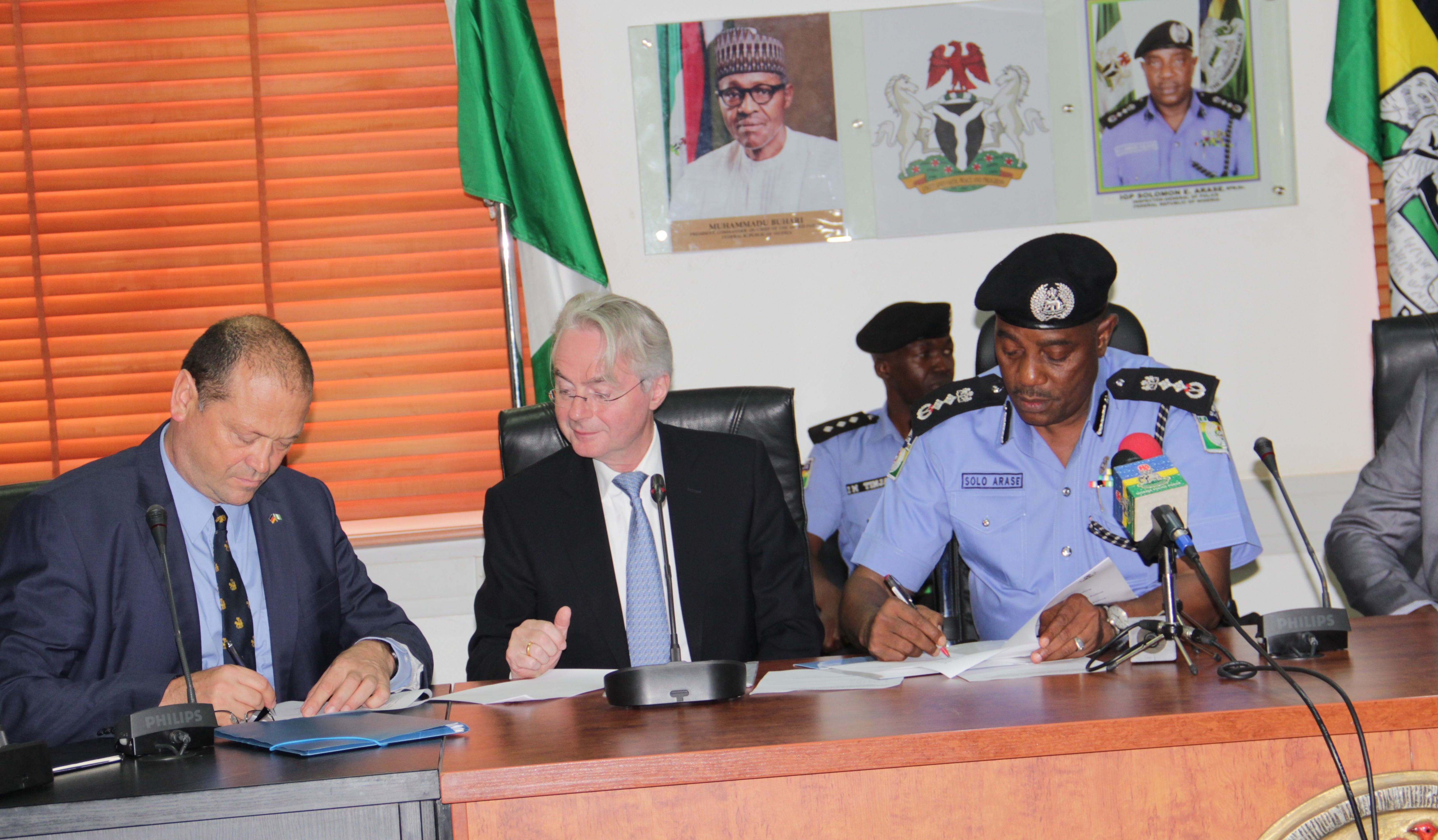 By Jane Yakubu
Kaduna (Nigeria) – Nigeria police has signed a Memorandum of Understanding (MoU) with German Development Cooperation (GIZ), to strengthen the Force curtail insurgency and other criminal vices in the country.
The MoU will advance the training and skill upgrade of Police personnel, support Police reforms and border security.
The German Ambassador to Nigeria Michael Zenner, who led his country's delegation to the Force Headquarters in Abuja, assured of his nation's continuous cooperation with the Nigeria Police.
Responding, Inspector-General of Police (IGP), Solomon Arase, expressed appreciation to the German team for supporting the Police, and remarked that the MoU is a fall out of President Mohammadu Buharis's visit to Germany few weeks ago, aimed at strengthening the police and other security services.
He also assured the German Development Cooperation of the Police readiness to work with them to achieve a robust synergy with the people and government of Germany.
The MoU was signed by Mr. Arase on behalf of Nigeria police, and Thomas Kirsch for the German Corporation.