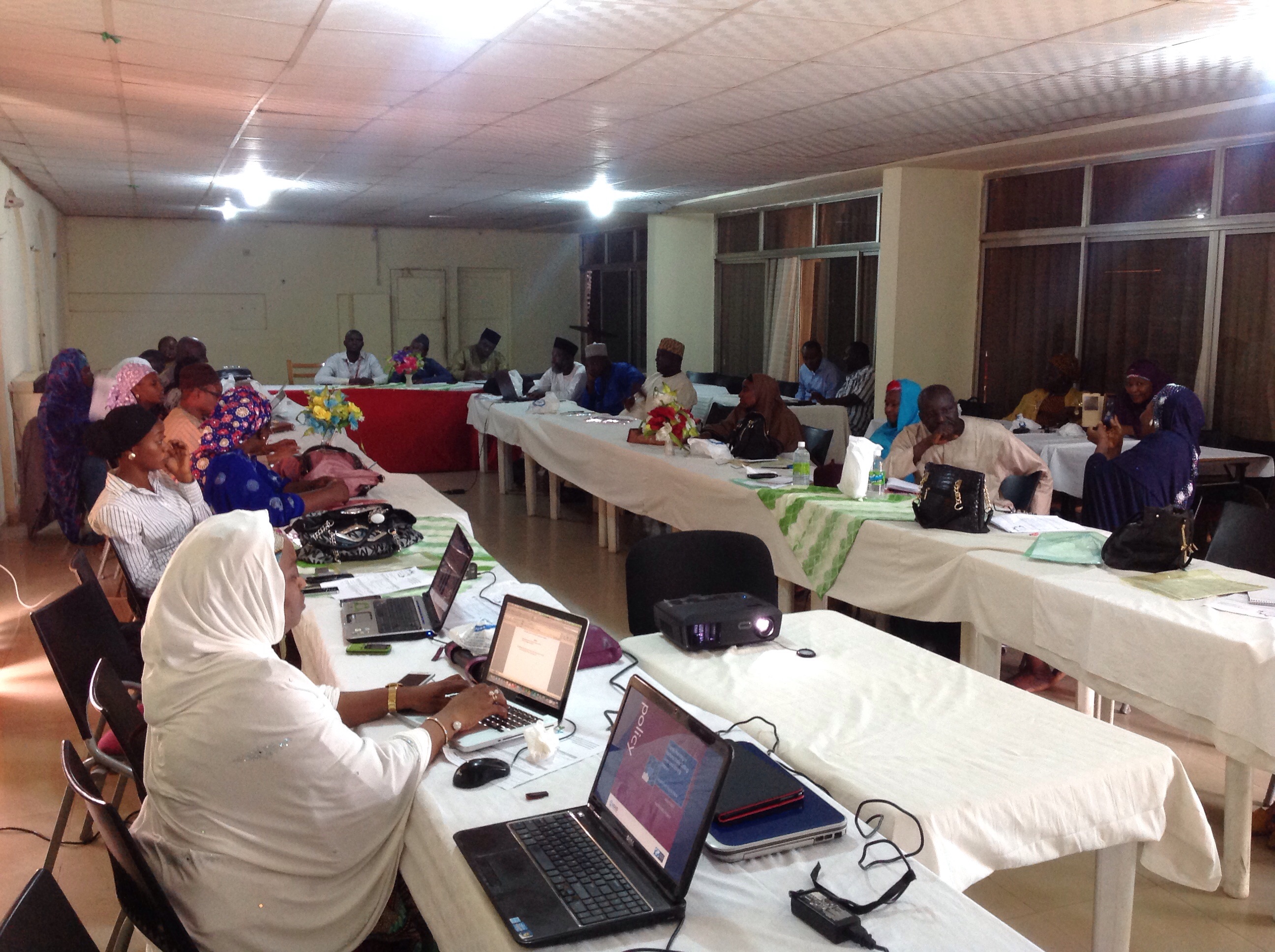 By Iliya Kure
Kaduna (Nigeria) – A meeting of child spacing stakeholders in Kaduna, northwest Nigeria, has called for the creation of budget line for child spacing commodities and services in the state.
The participants who met at the instance of Initiative for Social Sector Advocacy (ISSA), say, investing in child spacing has both immediate and longterm benefit – apart from saving the lives of mothers and children, it is also cost effective.
The meeting noted, alongside the National Blueprint on Family Planning, that proper investment in child spacing between now and 2018 will avert more than 4,000 maternal deaths in Kaduna State alone and save about a billion Naira for the state.
The participants therefore call on Kaduna State Ministry of Health to develop an implementation plan of the National Blueprint, as well as address issues of finances that prevent policymakers from taking positive actions on improving access to child spacing services.
In a presentation, Chairman of ISSA, Malam Shehu Mohammed Makarfi stressed the need for Kaduna State Government to be proactive in meeting its target of increasing contraceptive prevalence from its present 24.4% to 46.5% by year 2018 as expected by the National Blueprint.
He called for better commodity logistics system to distribute child spacing commodities and consumables to the service delivery points.
While calling for improved access to high quality integrated child spacing services in Primary Health Care Centres across the State, Makarfi also called for strengthened private-sector participation in child spacing service delivery.
Health System Advisor of Futures Group (a USAID Project), Dr. Emeka Nwachukwu had earlier expressed concern that despite efforts, Nigeria's health indices have not improved, citing the insignificant difference between the National Demographic and Health Survey (NDHS) of 2008 and that of 2013.
He said his organisation [Futures Group] will support ISSA in its advocacy drive towards ensuring a better outcome of health in Kaduna State.
"We want to work and make sure that the next time it will be measured in 2018, the situation will change."
"Improvement in birth spacing in Kaduna could contribute to saving almost 29,000 children's lives.
"We intend to achieve better health for women because if our women live healthy life, our children will also be healthy."
Dr Okai Haruna Aku of Planned Parenthood Federation of Nigeria (PPFN) described the National Blueprint as a quick win formulae for Nigeria to address its maternal and child health challenges.
"Many women do not have access to quality health facilities, so we want to ensure good health infrastructure and do away with the challenges facing the health sector.
"We are targeting 36% contraceptive prevalence rate at the national level, come 2018."
Kaduna State Team Leader of Nigerian Urban Reproductive Health Initiative (NURHI), Malam Kabir Abdullahi who noted the effort of Kaduna State Ministry for Local Government in the creation of N2 million annual budget line for child spacing in all the 23 LGAs, called on Local Government Chairmen to ensure prompt releases of such funds.