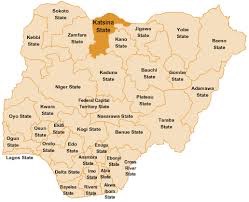 Muhammad Bello
Katsina (Nigeria) – Starting this September, all political office holders and top government officials in Katsina state, northern Nigeria, must enrol their children in public school.
Governor Aminu Bello Masari gave the directive in Katsina, while inaugurating a one day workshop for Islamic clerics who are conducting tafsir (Islamic preaching/teachings) in the ongoing Ramadan fast.
The Governor who was represented by the State Chairman of All Progressive Congress Party, Dr Mustapha Muhammad Inuwa said this was in demonstration of Government's willingness to revamp the sector and ensure qualitative education in the state.
Governor Masari had last week told journalists in a parley that he will enrol his own children in public schools this September, when school opens.
Most public officials in Katsina, like in other part of Nigeria have enrolled their children in private schools. This action, most Nigerians believe is the reason for downfall of the education sector in the country.
Addressing the religious leaders, the Governor emphasised that the State Government will ensure unity, calling on all religious preachers in the state to desist from sermons that would ignite crisis in the state.
Permanent Secretary, Ministry for Religious Affairs, Alhaji Ubale Abdurrahman said the workshop was to sensitise islamic preachers on the importance of peace among Islam's diverse sects.
He said the workshop would also provide opportunity for building qualitative leadership in the state