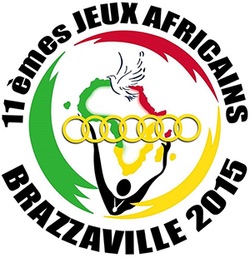 By Anang Bako
Kaduna (Nigeria) – Nigeria has commenced a one-week screening exercise of players for its National Handball Team, ahead of All Africa Games coming up in September in Congo Brazaville.
The Handball Federation of Nigeria (HFN) has zoned the screening in three cities of Lagos, Kaduna and Owerri. The Lagos screening just got concluded, paving way for Kaduna and Owerri.
President, Nigerian Handball Coaches Association, John Jatau told Africa Prime News in Kaduna, Northwest Nigeria that the screening will also feature players for under 23 category.
He said "By record, the bulk of players that make up the national team for male are always from the North and that is why we are conducting another screening to recruit players for the team.
The President assured that players will be selected based on merit, saying "Most times players complian that coaches, when asked to bring names, submit names based on sentiment."
Jatau urged players who have participated in the qualifiers game to attend screening at designated centres [because there could be changes], adding their performance have to be verified during the screening.
"Players who have participated in the qualifiers even if they are pencilled should attend the screening because this is a programme that has been approved by the broad to enable us present a very good and strong team for the upcoming All Africa Games."
Jatau added that Federation has trained Coaches to handle various teams in Abuja and belived they will also have good players.
He thanked the Government of Kaduna State for providing the screening facilities and a member of the mega veteran Abuja Mr Josiah Yahaya who sponsored the open Championship for about 10 teams.