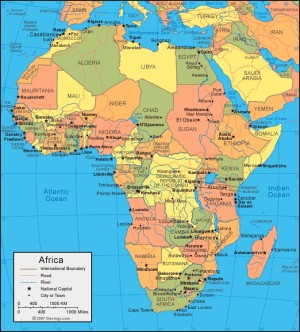 By Mohammad Ibrahim
Kaduna (Nigeria) – Former Vice-Chancellor of Ahmadu Bello University Zaria, Professor Ango Abdullahi has blamed African Leaders for backwardness and underdevelopment of the continent, urging them to look for solution and way forward for the region.
Speaking at a Seminar on Africa's Big Five countries with the Theme " Power and Influence in Africa" organized by Gusau Institutte in Kaduna, Northern Nigeria, Professor Abdullahi said a lot is wrong with African leadership.
He lamented the rate of poverty and underdevelopment in the region, particularly in countries like Nigeria, adding that years after independence, the country is still talking of providing basic amenities to its citizens.
He said countries like Malaysia that got its palm oil seeds from Nigeria is now world producer of palm oil.
"It's sad to hear from our vice president recently that over 100 million Nigerians are below poverty level in a country with about 170 million people," he said.
He said the country's forefathers like Sir Ahmadu Bello, Chief Awolowo and Nnamdi Azikwe did better than the present leaders in the country despite the little funds at their disposal.
"Nigeria is a country with potentials, but we seem to be playing politics with our potentials and as long as we play politics with these potentials, we will go no where as a nation," he said.
Professor Abdullahi expressed optimism that the country would change for the better because it has all the resources and human capital to take its rightful place in African continent.