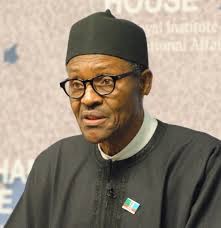 A Peoples Democratic Party (PDP) Media Group has asked President Muhammadu Buhari to resign since he said there is a limit to what he can do at age 72.
The group was reacting to Buhari' utterance when he said "How I wish I became Head of State when I was a governor, just a few years as a young man. Now at 72, there is a limit to what I can do," Mr Buhari said while addressing Nigerians in South Africa on Tuesday.
In a statement by its head, Tunde Lawal, the group accuse All Progressive Congress (APC) and Buhari of being hypocrites.
"The PDP is again vindicated by this confession from President Muhammadu Buhari and many more that are yet to come.
"Nigerians will recall that during the presidential campaigns, the PDP and other well meaning Nigerians complained on the choice of sponsoring Pa Muhammadu Buhari as Presidential Candidate of APC and the effect it will have on the country when it comes to managing the affairs of a multi dimensional nation like Nigeria, but, the APC and its leaders said that age is just a number".
"It's barely three weeks into the administration of President Muhammadu Buhari and his age is already telling on him, so, what will happen to Nigeria in the remaining 1,440 days of this government. It's better to find a black goat in the day time rather than looking for it in the night and this is why we are asking President Buhari to resign now because Nigerians will not entertain further excuses of why the APC cannot deliver on their campaign promises," reads the statement.
The statement also blamed age when Buhari referred to Leader of Germany as Leader of West Germany.
"Nigerians saw this all along during the campaigns but could not resist the broom stick voodoo that the APC used to hypnotize the people. Nigerians will also recall that this same Pa. Buhari could not remember the complete name of His Vice Presidential Candidate and even the full name of his party, the All Progressive Congress (APC) under which platform he was contesting and instead referred to it as the All Progressive Confidence during the campaigns. How long will a nation like Nigeria, the giant of Africa remain under this hypnosis of the APC," the statement asked