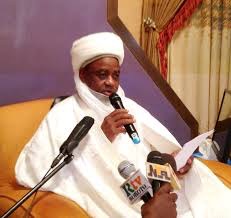 The Sultan of Sokoto, Sa'ad Abubakar III, has directed muslims in Nigerian to commence the 2015 Ramadan fast on Thursday, June 18.

Sultan, who is the President-General of the Nigerian Supreme Council For Islamic Affairs, in a broadcast on Wednesday night in Sokoto, Northwest Nigeria announced the sighting of the new moon ushering the month of Ramadan.

He said the sighting of the moon, signifies Thursday, June 18 is Ramadan 1, 1436 AH.

Mr. Abubakar said the National Moon Sighting Committee has authenticated the various reports of sighting of the new moon received from Muslim leaders and organisations across the country.

The Sultan called on Muslims to pray for the new leadership in Nigeria to succeed and deliver good governance.