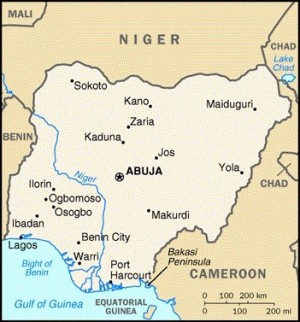 By Mohammad Ibrahim
Kaduna (Nigeria) President, Nigerian – American Chamber of Commerce, Kaduna State chapter, Sheriff Balogun says America is ready to finance the reconstruction of a modern market in Zaria city of the State.
According to him, the chamber is also willing to partner Kaduna State Government to revamp the Kaduna State syringe/injection plant.
He disclosed this when he led a delegation of Nigerian – American Chamber of Commerce and Counsellor for Culture and Public Affairs, United States embassy on a courtesy call to Governor Nasir El-Rufai of Kadua State.
Mr Balogun said they have confidence that Governor El-Rufai will transform Kaduna State to greater level considering his antecedents while as Minister of the Federal Capital Territory, FCT, Abuja.
"The chamber in partnership with State and America will revamp Kaduna State syringe/injection plant as well as finance the reconstruction of a moderm market in Zaria.
"We serve on the Micro Small Medium Enterprises for effective and efficient micro and small enterprises. We sought joint venture financing of a hatchery in Kaduna" he said.
In response, the State Governor, Nasir El-Rufai appointed his deputy, Barnabas Bala, to head joint investors committee with the Nigerian-American Chamber of Commerce to harmonise the requirements of American investment drives in the state.
According to him, his administration will remove all bottlenecks that hindered investments in the state.
"Unemployment has brought insurgency and other crimes in some parts of the country. We will create jobs for our young people.
"We have a big challenge to attack the high rate of unemployment. We are taking employment of our youths seriously"
El-Rufai, called on investors to site their industries in the state, adding that his administration would encourage employment opportunities for teaming youth whom some have engaged in insurgency and other crimes.