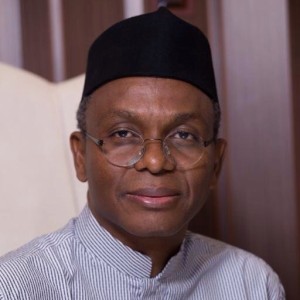 By Mohammad Ibrahim
Kaduna (Nigeria) – Governor of Kaduna State, Northwest Nigeria, Nasir El-Rufai says his State needs about 3,000 ambulances to tackle maternal deaths in the state, saying each of the 250 political wards require about ten ambulances.
Governor El-Rufai who made this known while receiving 70 tricycle ambulances from Clinton Health Access Initiative (CHAI), described the status of health facilities in Kaduna state as the worse in the country.
"We have about 250 wards across the state and each of these wards need about 10 ambulances so the 70 given to us is not enough, but we are appealing for more.
"We wish we could buy such ambulances, but our financial situation in the state is bad.
"We are grateful for the 70 ambulances and hope that our appeal will be passed that we need more," he said.
"We hope to have a meeting with all donors in health sector in the state."
Earlier, CHAI Country Director, Owen Wiwa said the Foundation was concerned with the state of health facilities, especially at the rural areas and was committed to improving the status.
He pledged CHAI's commitment to intervene in areas that would enhance the health status of the people.