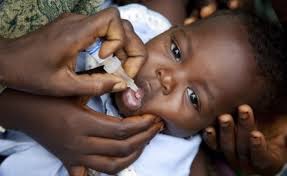 By Iliya Kure
Abuja (Nigeria) – Nigeria has established a National Immunization Technical Advisory Group under the chairmanship of a renowned medical epidemiologist, Professor Emeritus Umaru Shehu.
A statement by Sa'adu Salahu of National Primary Health Care Development Agency says, the Minister of Health and Chairman, Inter – Agency Coordinating Committee (ICC) on Immunization, Dr. Khaliru Hassan announced this at the last meeting of the committee held last week in Abuja.
The statement says, membership of the Technical Advisory Group was drawn from indigenous specialists in Public Health, infectious diseases, Pediatrics, Pathology, Pharmacology, Social Anthropology and Communication experts in the Country.
The committee is to provide guidance for making evidence – based immunization related policy decisions, including choice of new vaccines and technologies and make recommendations towards improvement of existing programmes and schedules.
According to the statement, the National Primary Health Care Development Agency would continue to take the lead on immunization's decisions in Nigeria with support from Development Partners while the National Agency for Food and Drugs Administration would continue to regulate and control importation and manufacturing of vaccines in the Country.
It says, the Minister commended the National Primary Health Care Development Agency, its partners and other Primary Health Care stakeholders for the achievement of an un precedented 90% administrative coverage on routine immunization in Nigeria.
The statement also quotes the Minister expressing delight for having no single case of Wild Polio Virus in the Country since July last year.