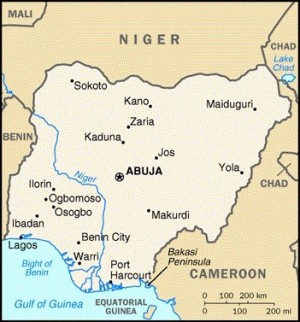 By Bello Adisa
Kaduna (Nigeria) – Ahead of the May 29th handing over, a Senior Pastor with the Assemblies of God Church in Kaduna, Reverend Solomon Kasuwa has advised nigerians not to panic or entertain any fear saying God will see the nation through a successful and peaceful transition process.
Speaking to newsmen shortly after the opening ceremony of the church's 2015 overcomers rendezvous titled "The God of Wonders" held in Kaduna, Rev. Kasuwa said it was God that saw the nation through in the election and so He will do the same again in the May 29th handing over.
He said the 2015 general election came with a lot of apprehension and tension but it took the wonders of God to be peacefully conducted.
According to him, "The 2015 general election came with a lot of apprehension that resulted into people relocating from one place to another but we want to thank God for His will and the peace we are witnessing today. It is the wonders of God for we never knew there will be peace like we are enjoying today. So we want to appreciate God for what He is doing.
"When we take our minds back to the ancient time or old testament time, we discover that God worked wonders. At creation it is the wonders of God. Nobody decides for Him to do, this but He decides for himself and even in our days God is still doing.
"May 29 is around the corner and if God did it in March 28 and April 11, it is the same God that will do it. We should not entertain any fear.
"We're thanking God for President Jonathan for the maturity and understanding he displayed. And that is why we are enjoying this peace. If not I don't know where we would have been by now," he said.
Rev. Kasuwa however called on the President-elect and at the same time Kaduna State Governor-elect to carry everyone along in their government just as he called on Nigerians to also rally round and cooperate with the incoming administrations to bring about rapid development of the state and the nation at large.
"We thank God for the elections are over now. One joyful thing that each citizen of this nation is owing the country is for us to cooperate. It does not matters who so ever that will be on the throne, it is God that gives whoever he likes. This nation is our fatherland. And we must work together to see that we maintain peace. Let us forget about our religious differences, parties.
"And the advise I will give to the incoming president is to treat everybody equally and should not be biased. This nation is our nation. The only thing that will make him to succeed is to carry everybody along. And that is what will help us maintain peace," Rev. Kasuwa said.