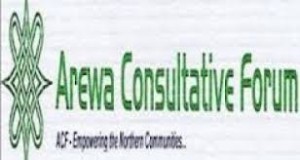 By Mohammad Ibrahim
Kaduna ( Nigeria) – Arewa Consultative Forum Chairman Alhaji Ibrahim Commassie has tasked Northern Youth groups to unite themselves irrespective of tribes and Religious differences, saying the best the youths can do for the region and country is to come together and speak with one voice in the interest of the region.
Commassie stated this while addressing Youth groups across the northern region in Kaduna northwest Nigeria at 1st Northern Youth Summit.
There are lots of northern youths that excel in different fields across the globe.
"As youth the best thing you can do for Nigeria and north is to come together and form a formidable force that will speak with one voice.
"Some of you came from different countries of the world where you are all doing great at your field.
"All you need to do is to unite yourselves and speak with a voice for the betterment of northern region.
"Your unity is what will guarantee your success. This summit is the beginning of a new down for Northern Youth and it's timely because you can only be stronger when you are together.
The ACF chairman also lamented on the deteriorating stage of moral values in the north, particularly among youths.
"Many things have changed in Nigeria, no employment opportunities, moral values for selfless service to society are in decline stage which brought evil of greed and corruption.
"Late Ahmadu Bello Sardauna of Sokoto formed a formidable north because he believes in success.
"So we can support you to work as partners towards moving the region forward. I urged our youth to form a platform to speak with a voice only by that you can develop your agenda," he said.