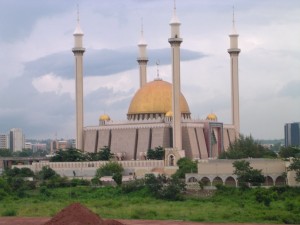 By Mohammad Ibrahim
Kaduna (Nigeria) – Jama'atu Nasril Islam (JNI) has commiserated with Nigerian Muslims over the demise of Sheikh Musa Muhammad (Chief Imam, National Mosque, Abuja), and condoles all for the great loss.
A statement signed by the group's Secretary General, Dr Khalid Abubakar Aliyu said Sheikh Musa was a figure of unity among the Muslims and non-Muslims alike.
The statement describes Sheikh Musa as a renowned Muslim Scholar of high pedigree, intelligent, humble, affable and above all Allah fearing; he dedicated his whole life to the service of Islam and humanity in general.
"He greatly inspired his followers with his exemplary lifestyle, moral conduct and teachings.
"He stood out as a passionate and diligent promoter of inter-religious understanding and co-operation.
"He would be remembered as a bridge-builder and a gentleman in every circumstance."
Until his death he was an active member of the JNI highest decision making organ (the Central Council).
"His death is a pointer to us that death is inevitable. Therefore, we should be conscious of our actions and inactions, such that once we are no more alive, we would be remembered for what we lived for.
"We therefore, pray that Allah's Maghfirah and Rahmah will be with the late Imam, we also wish the deceased's family and the entire Muslim Ummah the fortitude to bear the loss," the statement reads.