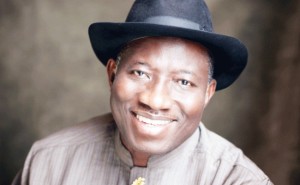 By Mohammad Ibrahim
Kaduna (Nigeria) – President Goodluck Jonathan of Nigeria will hand over power to President-elect, Muhammadu Buhari on May 29; not May 28 as earlier reported.
The clarification was made Wednesday by the Minister of Information, Patricia Akwashiki.
This issue has earlier generated uproar when it was reported that the outgoing President will hand over to the new president on May 28 instead of May 29 as stipulated by Nigeria's constitution.
But Mrs. Akwashiki clarifies the issue, saying the official handover ceremony would still take place on the 29 while May 28th had been reserved for the inaugural dinner.
"28th May is not the date for handover. 29th May is for handover and Democracy Day," the minister said at the end of Federal Executive Council (FEC) meeting presided over by Jonathan.
"The President is still the President till 29th May till when the President-elect will take over. 28th May is just for inaugural dinner," she added.