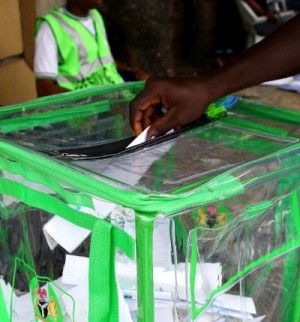 Kaduna
Africa Prime News observed that there was a general voters apathy within Kaduna metropolis.
At unit 010, Cinema Close Narayi in Kaduna metropolis INEC ad hoc officials were sighted seated, waiting for voters to come out for accreditation.
Africa Prime News gathered that as at 11:45am, only 71 voters out of 450 registered voters of the unit were accredited to cast their votes.
Another report says election materials were received on time in Sarki Street of Unguwan Romi in Kaduna, but only few voters were out to cast their votes.
Africa Prime News reporter who monitored poling unit 024 along Murnona road, Unguwar Sarki GRA reported of similar low turnout of voters in the area.
Gombe
A journalist Titus Usman covering southern Gombe State, Northeast Nigeria reports of massive turnout of voters in the Local Governments.
He said the turn out were higher than what was seen during the presidential elections.
As at the time of writing this report, he had visited some poling units in  Billiri, Kaltungo and Balanga LGAs.
Some voters including Lydia Kure and Ishaku Kure in unit 012 located in Lakarai of Banganje in Billiri Local Government of Gombe State told Africa Prime News that more than 70% of voters have turned out in the unit which has 495 registered voters.
Lagos
A voter simply called Mrs Owo at poling unit 011 in Ijesha Street of Olaleye Village Ward In Lagos Mainland described the turnout as not too bad.
She Africa Prime News that it took her less than 2 minutes to accredit, adding that the card reader worked well, "the process was stress-free, ten of my fingers were fingers scanned, there after they checked my details on their records and gave me a paper, then asked me to come at 3:15 pm to cast my vote and when I came, it took me less than a minute to cast my vote."
Asked on the turn out she said "the turn out was not too bad. I think they gave each voter a separate time to come and cast their vote to avoid congestion, because when I went there were very scanty people. My worry id that people will not be there to witness the counting of the vote."