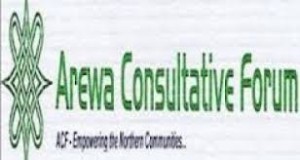 By Mohammad Ibrahim
KADUNA (Nigeria) – Nigerian pan northern group – Arewa Consultative Forum (ACF) Chairman, Alhaji Ibrahim Kumasie said they expected victory for the opposition candidate, General Muhammadu Buhari (Rtd).
He said transparency and accountability played a greater role in the election.
The ACF Chairman disclosed this in a telephone interview with Africa Prime News (APN) in Kaduna.
"The election result was expected and we congratulated General Buhari of the All Progressive Congress (APC) for his victory and for getting the people's mandate.
"We wish him a successful governance, we hope he governs with justice and equity.
"We hope Nigeria will move forward. We also expected him to help end insecurity, corruption in the country.
"We are also calling on Nigerians to support the new president to fight insecurity and corruption across the country," he said.
"We commend president Jonathan for being courageous enough to accept defeat, this has showed the maturity of Nigerian democracy.
"We advised his supporters, particularly those who threatened heaven and war if the president loses to emulate him by joining hand with the new president to move Nigeria forward. We congratulate Nigerians," he said.