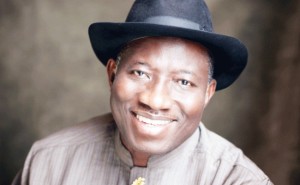 Bayelsa (Nigeria) – The card reader used in Nigeria's general election has three times failed to read the permanent voter card of President Goodluck Jonathan in the ongoing Country's general election.
Mr. Jonathan's was finally accredited at polling unit 13 in his hometown Otuoke in Bayelsa State, South-South Nigeria using the Independent National Electoral Commission's incident register, after three card readers failed to capture his biometrics.
But reports from Daura, Katsina State, Northwest Nigeria home of opposition All Progressive Congress, APC presidential candidate, Muhammadu Buhari, said Buhari and his wife, Aisha were accredited without any hitch.
In an interview with journalists, the President called on Nigerians to be patient with INEC as other alternatives have been made available should the card reader fail to accredit them, like in his case.
"I want to use the opportunity to congratulate Nigerians as we vote in a president. There may be issues, because this is the first time we are using this technology," Jonathan said told reporters on ground.
"I had issues but it's been sorted, I can't be a ghost voter (laughs), I'm not worried. There may be a delay but I encourage Nigerians to conduct a credible and peaceful elections. If I can endure, I plead with all Nigerians," he said.
Accreditation was billed to commence at 8 am and end at 1pm. Voting starts at 1pm to end at 5pm.
In most polling units across the country, accreditation did not start until around 10:30 am, or 11am.
Nigeria's President had yesterday in a broadcast encouraged citizens to go out and vote, saying no sacrifice is too much for Nigeria.
By INEC provision, if the card reader fails to capture a voter's biometrics, the commission's staff at the polling units were expected to resort to manual accreditation.