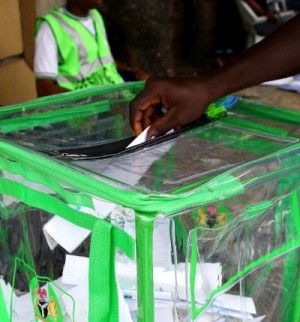 By Mohammad Ibrahim
KADUNA (Nigeria) – Council of Ulamas Kaduna state Chapter has called on INEC, Security Agents and Federal Government to ensure conduct of a free, fair and credible polls in the 2015 general elections, saying the stability, and peace of the country depends on them
Chairman of the Council Sheikh Abubakar Babantune who stated this at the council's headquarters in Kaduna, Northwest Nigeria also urged all stakeholders to support measures aimed at ensuring the elections are peaceful and credible.
He said INEC as a body responsible for conducting elections in the country must ensure that the election holds in a peaceful manner.
" We Appeal to INEC to ensure that the election is peaceful and credible.
" They must ensure that they didn't allow themselves be used to rig this election.
"We also appeal to Security agents in this country not to allow themselves be used to rig this election.
" Federal government too must ensure the election is credible and of international standard.
"This is the only way we can get away from political violence because Peace, Stability of this country lies on INEC, security agents and Federal government," he said.
Sheikh Babantune further called on Youth not to allow themselves be exploited by selfish politicians to cause violence during the election.
He urged them to desist from any act capable of creating crisis during the election.
The chairman said people must ensure that the incidence of 2011 post election crisis doesn't repeat self.
He appealed to their members, particularly Imams to educate their faithfuls during Friday's sermon on the need to remain calm and conduct themselves in a good manner on election day.
He charged the Imams to tell their faithful to vote only credible candidates.