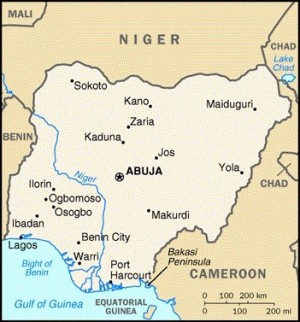 By Bello Adisa
KADUNA (Nigeria) – A Coalition of Civil Society Organizations have called for women's empowerment to participate fully in nation building and turning around the fortunes of Nigeria.
Arising from a meeting marking the 2015 International Women's Day in Kaduna Northwest Nigeria, the Coalition said the solution to many woes that has befallen nigeria can be addressed if women are properly empowered.
The Guest Speaker, Dr. Bashir Maina of the Department of Educational Foundations and Curriculum, Ahmadu Bello University, Zaria, said women empowerment is essential to any meaningful development in a country, thus need be encouraged and involved in all sectors of the nation.
He said, "Companies with more women on their boards have higher returns to shareholders. Parliaments with more women consider a broad range of issues and adopt more legislation on health, education, anti-discrimination and child support. Peace agreements endorsed by female and male legislators last longer and are more stable.
"Studies revealed that for every additional one year of education for women, child mortality decreases by 9.5%. If access to resources and services for farmers are equalized, agricultural outputs would boost and hunger would be eliminated and millions of women would enter the world economy. Giving equal opportunities, the impact of women on future prosperity at a global level would be realized.
"Women as a motherhood of every nation should be made strong, aware and alert to formulate strategies and initiate processes that could bring women into the mainstream because they constitute great percentage of every nation's population and it is clear that there can be no meaningful development in any nation unless and until the interest and the needs of women are fully taken into account. Thus, we need to protect and safeguard the rights of women for the development of the nation.
"Efforts should be directed to ensure that women are empowered both economically and socially to become equal partners in national development along with the men," Dr. Maina stated.
Also speaking, an Educationist, Grace Jamila Bila said that violence towards women and girls is never acceptable and that the female counterparts deserves the trust and respect of their male counterpart.
"We the coalition of the Civil Society Organization (CSOs) working on education across the state have agreed to mark it this day. There is a need, in my view for the world to be reminded by leaders and champions of change, that violence towards women and girls is never acceptable and that their female colleagues deserve their trust and respect.
"Ultimately, I also believe that enduring progress in the status and security of women and girls will only be achieved through the collaborative efforts of both men and women," Bila said.