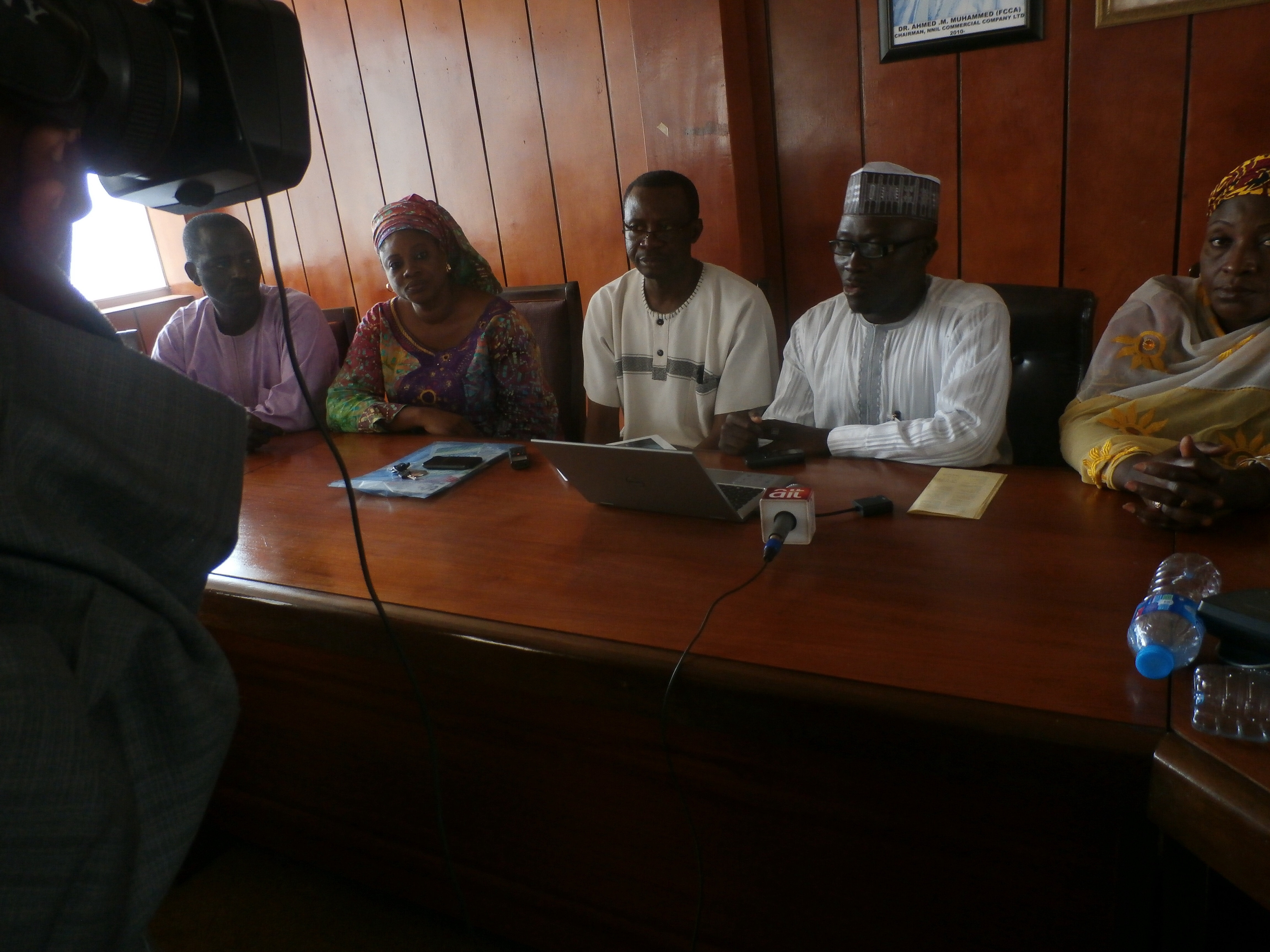 By Longtong Ibrahim
Civil Society Organisations in Kaduna have called on political parties to educate their supporters on good conduct and discouraged them from using provocative statements that can lead to violence in the 2015 elections
They also called on Religious and opinion leaders to educate their worshippers on the importance of peace.
The call was contained in a communique issued at the end of 4-Day Interactive session organised by the League of Democratic Women (LEADS-NIGERIA) with Support from Actionaid Nigeria aimed at Strengthening Citizens' Engagement in Electoral Processes (SCEEP) in Kaduna State.
The communique read by Mohammed T. Mohammed of the Nigeria Bar Association, stressed the need for Civil Society, Media, Political Parties, INEC and National Orientation Agency to put more efforts in educating members of the society on peaceful conduct.
He emphasised the need for the media to be cautious of sensational reportage capable of heating up the polity; pointing out that Civil Society should monitor those who would err to ensure justice takes it course; adding that anyone who is not comfortable with the process should follow the legal processes to seek redress.
"Citizens will periodically engage political office holders to demand accountability, good governance."
"INEC as the electoral umpire should conduct free and fair elections that will be acceptable to all.
"All Political parties should immediately educate their supporters to conduct themselves in a non provocative and peaceful manner before, during and after the elections.
"All aspirants from all Political Parties are encouraged to make public statements calling on their supporters to conduct themselves in a peaceful manner."
Participants at the meeting include representatives of civil society organisations, Christian Association of Nigeria, Jama'atul Nasrul Islam, Nigerian Bar Association, International Federation of Women Lawyers, Political Parties, Human Rights Commission and the Media among others.
Speaking on the project, Deputy Director of LEADS, Abel Adejor said the project is implemented in six LGA's in Kaduna State which include Kaduna North, Kajuru, Sabon Gari, Lere, Sanga and Zangon Kataf, saying the activities implemented are centred around voter education.
He said LEADS-Nigeria aims at strengthening citizens' engagement with the electoral process and deepening democratic governance in Nigeria; supporting citizens, especially women, youth and persons living with disability to participate in and influence electoral process; promoting the emergence of a politically better informed electorate; and promoting inclusiveness in the Nigerian electoral system