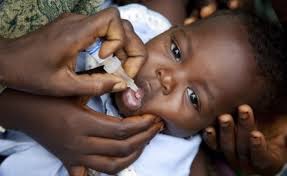 By Mohammad Ibrahim
KADUNA (Nigeria) – Residents of Dokan Ilu village of Giwa Local Government Area of Kaduna State North-West Nigeria have agreed to have their children immunized – initially, the community rejected the move and chased the health workers out of the Village.
Secretary of Journalists Against Polio (JAP), Kaduna State Chapter, Lawal Dogara said the issue was resolved after an emergency meeting with Youth and Elders of the village.
"The meeting was attended by representatives of WHO, UNICEF, Kaduna State Primary Health Care Agency, JAP, Giwa Local Government Head of Departments and traditional rulers among others." He said.
The Youth leader of Dokan Ilu, Comrade Lawal Doka said "we are now allowing our children to be vaccinated due to the importance of the programme, but we are urging the government to provide social amenities to our village.
"During the meeting, the stakeholders educated the villagers on the importance of the Polio Immunization and why they should always allow their kids to be immunized aimed at making their children to be healthier," he said.
Shortly after the meeting 58 children of between 0 – 5 years were immunized in the village. With the support of the youth, the exercise continues the next day.
Send your stories and articles to news@africaprimenews.com