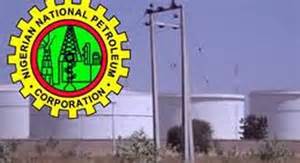 Longtong Ibrahim
KADUNA (Nigeria) – Workers of Kaduna State depot have been tasked to imbibe the spirit of togetherness and embrace peace as they go about their daily routines at the depot.
The call was made by North-West Zonal Secretary of the National Union of Petroleum and Natural Gas Workers (NUPENG) Ahmed Tijjani Sani, in an interview in Kaduna.
He also warned that workers should not allow anyone seeking any position to brain wash and make them turn against one another.
Early January 2015, there was a leadership crisis in the PTD Association, Kaduna depot branch which led to loss of lives and destruction of property.
Tijjani said the peace prayed for has been restored, as the Body would ensure that anyone who breach the law would be brought to book to serve as deterrent to others, pointing out that without peace, none of them could have the freedom to come to work.
"A peaceful atmosphere is the best for development." He said
Tijjani further commended the Kaduna State Government for its effort in maintaining peace in the state and called on its members to be united and supportive to its leadership, stressing that, "our need is to have a peaceful atmosphere to carry out our work effectively."
"A committee was set up by our National Body and they have brought out a report of their investigation of the crisis that happened sometimes back within the PTD Association. Those who are behind it would be brought to book for justice to take it place and would be publicized soon."
The body also assured of carrying out its responsibility of transporting and ensuring fuel availability across the Nation and said they are not responsible for the fuel scarcity witnessed recently in some parts of the country.
Both the Interim Chairman of Petroleum Tanker Drivers (PTD) Association and the Engine Lubricant Dealers, Musa Danazumi and Mohammed Maijama'a Commended the efforts of the leadership for restoring peace in their vicinity and thus stressed the need for togetherness.