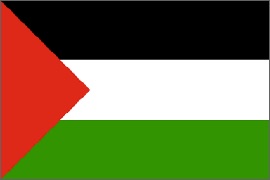 A US Jury on Monday asked the Palestine Liberation Organization and Palestine
Authority to pay over $218 million fine for providing support material to terrorists.
The Jurors came in favour of 10 American families who suing over the shootings and bombings attributed to the al-Aqsa Martyrs Brigades and Hamas from 2002 to 2004 that killed 33 people and injured over 450 in the Jerusalem area.
The Americans Victims and their families tripled under the US Anti-Terrorism Act had earlier requested for more than $350m as damages.
The verdict in a Manhattan federal court has added a new dimension to the Middle East decade conflict, and a plus to a long vow by the American victims of the over 10 years of Israeli-Palestinian conflict to use US courts to seek damages.
Meanwhile the Palestine Liberation Organization and Palestinian Authority vow to appeal, which made it unclear whether victims would be able to collect if the award were upheld.
In a joint statement by the PLO and the Palestinian National Authority (PNA) said they were disappointed by the ruling describing the charges as "baseless".
Also the defence lawyer Mark Rochon told jurors that the PA and PLO did not have knowledge of the attacks before they took place.
He added that the organisations could not be held liable for the actions of suicide bombers and gunmen, whom he argued acted alone.