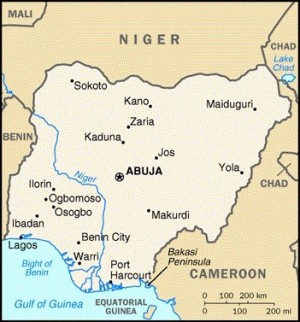 By Bello Adisa
Aid Foundation, a Nigerian NGO has inaugurated a 25-man-committee, called Community Peace Partners in Northwest Nigeria to help mediate conflict in the region.
The Committee has membership of umbrella bodies of Christian and Muslims religions – the Christian Association of Nigeria and Jama'atu Nasril Islam – others are Traditional rulers, representatives of Security agencies, Women and Youth groups, as well as persons with disability.
Executive Director of Aid Foundation, Emmanuel Bonet said the committee would be involved in building capacity of community members on how to manage conflict in the locality.
He said "the committee will identify issues, those that they can resolve, they resolved them and those they cannot, they channel it to the appropriate quarters, or link it up with appropriate authorities to make sure that the conflicts are resolved, because people who are saddled with the responsibility of resolving the conflicts are in the CPP."
"We all know that without peace, there cannot be development and since we work in different areas, we find out that it is important that we make sure the composition that makes up a society knows how to manage conflict. Because conflict is inevitable, it can be good or bad – but what we want to do is to make sure that the conflict does not lead to violence.
Chairman of Kaduna South Local Government and the newly inaugurated Chairman of the CPP, Bello Mohammed promised to provide conducive atmosphere for the committee to operate and achieve it objective.
He said to addressing insecurity requires collective effort, calling for all hands to be on deck to effectively tackle the menace.
He described the inauguration of the CPP as timely, while charging members to team up and rally round each other to achieve the desired results.
Monitoring and Evaluation Officer of Aid Foundation, Ahmed Idris said the input 1 of the programme is currently going on in Kaduna South but that Youths from. 22 other Local Government Area are involved in other security activities.
Acccording to him, the Kaduna State chapter of the Foundation has been given the mandate to carry out the input 2 in three local government councils which include Jama'a, Zaria and Kaduna South Local Government, but the input is limited to one council as a result of insufficient resources.
He added that the Foundation also give guidelines on conflict management to Commuity leaders and traditional rulers across the region.
The initiative, is supported by funds from Nigerian Stability and Reconciliation programme , NSRP and is on-going in about 5 other States of the country.
Additional report was supplied by Juliana Katung.
Please send your stories and articles to news@africaprimenews.com