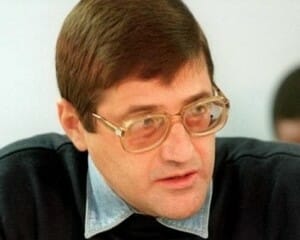 An apartheid-era commander in South Africa, Eugene De Kock has been granted parole having spent 20 years in prison.
De Kock, 66, was sentenced in 1996 to two life terms in prison and a further 212 years for the crimes he committed.
He was nicknamed "Prime Evil" for his role in the killing and maiming of activists fighting white minority rule in the 1980s and early 1990s.
South Africa's Minister of Justice Michael Masutha said De Kock announced that De Kock would be set free "in the interests of nation-building".
The Minister however said the time and place of release would not be made public, stressing that his decision was guided by the country's constitution.
De Kock, a former colonel was head of the notorious Vlakplaas police unit in the apartheid era.
He appeared before the Truth and Reconciliation Commission (TRC) which was established a year after South Africa's first democratic elections in 1994.
De Kock confessed to more than 100 acts of murder, torture and fraud, taking full responsibility for the activities of his undercover unit.
Sandra Mama, widow of Glenack Mama who was killed by De Kock in 1992, sided the minister for granting parole.
She told BBC "I think it will actually close a chapter in our history because we've come a long way and I think his release will just once again help with the reconciliation process because there's still a lot of things that we need to do as a country."