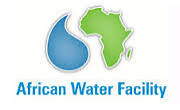 ABIDJAN, Côte d'Ivoire, (21/01/2015) – African Water Facility (AWF) has announced an approved of €1.07-million grant for the development of an Integrated Comprehensive Sanitation Plan for the Seychelles.
According to AWF Coordinator, Akissa Bahri, the 10-year plan will follow an integrated approach, looking at the synergies with related sectors such as waste, energy, water supply and stormwater. It will also promote innovative water re-use technologies.
A diagnostic study of the sanitation sector of the Seychelles will be conducted which will include economic, environmental and societal impact assessments. The design of the plan shall include participation of communities and stakeholders to ensure that it is demand-driven, sustainable and impactful. The Public Utilities Corporation will be the Implementing Agency.
"The fast pace of urban growth coupled with dysfunctional sanitation systems are threatening the fragile environment of the islands which depend heavily on tourism. The development of a sanitation plan will in particular look at using reclaimed water for irrigation, landscape and industry, reducing waste and improving people's livelihoods," he said.
Approximately 15% of all households in the Seychelles are served by piped waterborne sewerage systems, while the remaining population depends on on-site sanitation facilities in the form of septic tanks and pit latrines.
Sanitation in the Seychelles is very much linked to the water supply, energy and waste sectors. The AWF-funded Water Supply Master Plan (2011) estimated that the water deficit will reach 30,000 m3 to 40,000 m3 in 2030. It also identified investments (including desalination plants) and demand management measures amounting to €100 million to cope with the shortage. Any future reclaimed water reuse project is estimated to be potentially profitable.
SOURCE: AfDB WEBSITE